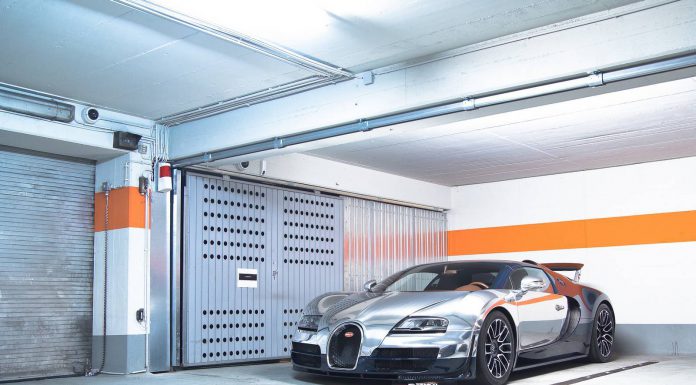 Semco Cars in Munich, Germany continually stocks some of the world's fastest, most expensive and rarest exotic cars and the latest to arrive at the showroom is one of just three Bugatti Veyron Legend Ettore Bugatti editions revealed in August last year. Hearing word of the hypercar's arrival, we sent our resident photographer Tobias Brandl to snap some pictures of it.
As the sixth and final Bugatti Veyron Grand Sport Vitesse in the French marque's line-up, the Ettore Bugatti edition incorporates a number of unique elements to distinguish it from all other Veyron versions produced over the last decade.
The body of the Ettore Bugatti edition gets a clear-coated carbon and hand-polished aluminium finish. It has been built to mirror the 1932 Type 41 Royale, chassis number 41111. The front part is made from a unique (to Bugatti) hand-polished aluminium and finished with a clear coating. This material is used for the entire front and side panels including the bonnet, the mirror bases and housings, the exterior door handles and the corners of the bumpers, the wings and the doors. The Ettore Bugatti then features sill panels and A-pillar trims finished with dark-blue exposed carbon.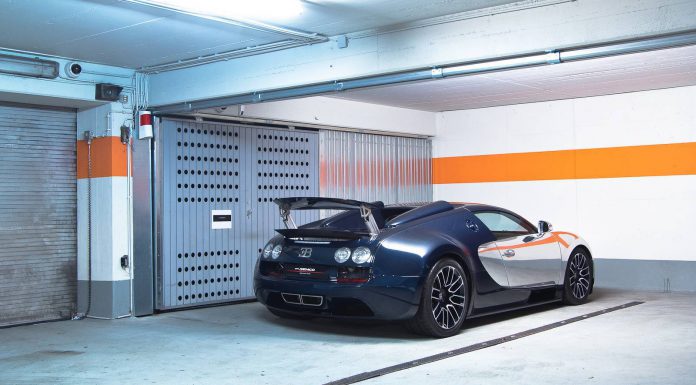 The eight spoke wheel design is brand new and emulates the design of more historic Bugatti wheels. The Bugatti horseshoe and the EB logo at the rear shine out in platinum while Ettore Bugatti's signature is engraved into the tank and oil cap and painted in silver.
As with all other models in the Bugatti Veyron Grand Sport Vitesse Legends series, the Ettore Bugatti utilises an 8.0-litre quad-turbocharged W16 engine delivering 1200 hp and 1500 Nm of torque between 3000 and 5000 rpm. As a result, the car hits 100 km/h in 2.6 seconds and a top speed of 408.84 km/h with the roof down.