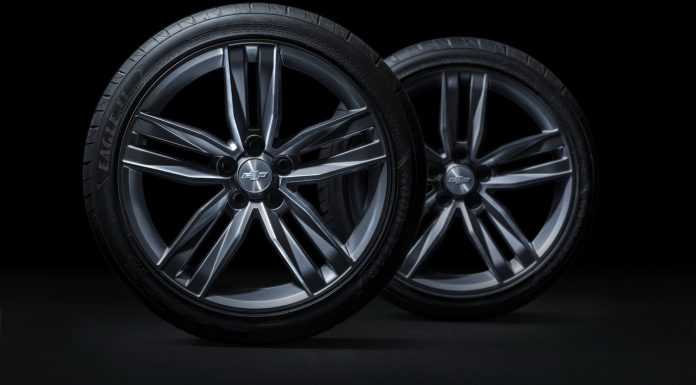 Before the sixth-generation Chevrolet Camaro is unveiled on May 16, the American marque has revealed one set of brakes and alloy wheels which the new American muscle car will be offered with.
The picture of the brakes clearly shows that they have been developed in conjunction with Brembo and appear to feature a four-piston design. As for the wheels, they adopt a simple twin-five spoke design and are wrapped in Eagle F1 tyres.
Alongside the release of these two images, Chevrolet has announced that the new Camaro is 28 per cent stiffer than the outgoing model with the more rigid body allowing the steering and suspension systems to be improved.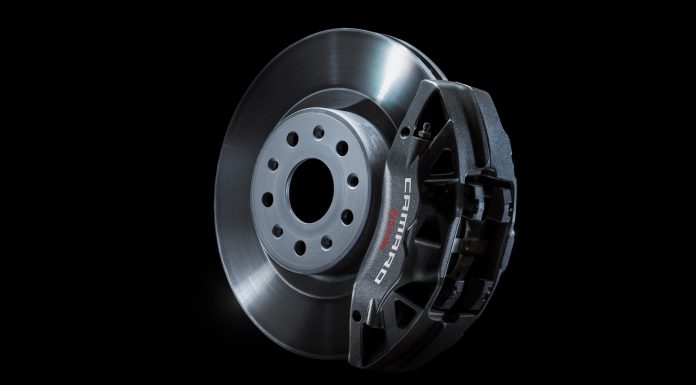 Discussing the advancements, Camaro program engineering manager Jim Karlavage said "The modelling abilities of computer aided engineering are advancing at incredible rates. Today, we can accurately model opportunities to add torsional strength without adding unnecessary mass. The result is a lighter, stiffer structure that benefits every aspect of the driving experience.
"The structural weight savings are compounded by opportunities to reduce un-sprung weight. The result is a more nimble driving experience that rewards the driver with satisfying feelings of responsiveness and control."