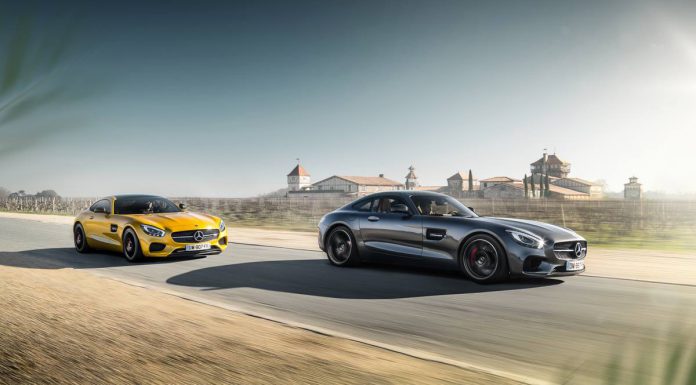 It has been confirmed that the Mercedes-AMG GT family will grow to the point where it is much larger than the recently discontinued SLS AMG range.
As it stands, just two variations of the German sports car are offered, the Mercedes-AMG GT and the GT S. However those two are just the start of things to come. Kicking things off, it is speculated that a convertible will become the second body style available with Mercedes-AMG boss Tobias Moers saying "We will bring a family… which doesn't necessarily mean I'm confirming a convertible" through a smile.
Alongside coupe and convertible variations, the Mercedes-AMG GT range will also consist of numerous special edition models, even more than the SLS AMG. As a reminder, the SLS AMG was offered in guises like Black Series, the GT Final Edition, GT coupe and convertible models, the made-to-order SLS Electric Drive as well as the GT3 racing variation.
The main reason why the Mercedes-AMG GT range will be broader than the SLS AMG is because of its lower price point.
"There's room for much more models, even more than in SLS, because the GT is at a different level than SLS, so we can expand the portfolio a little bit wider. The portfolio of GT is supposed to be wider than SLS," Moers confirmed.
[Via Motoring]