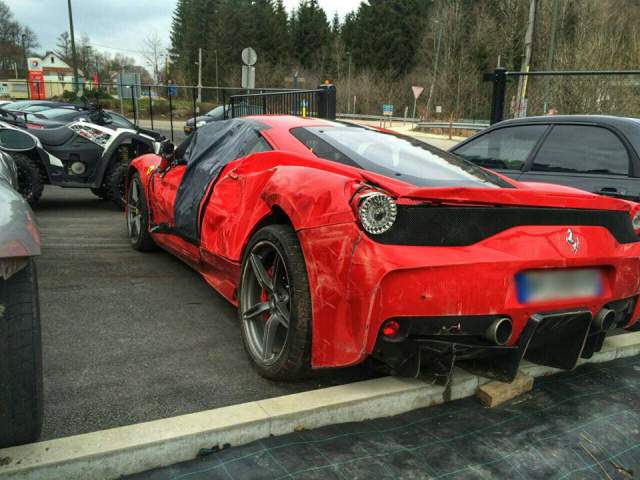 Not long after we brought you the horrific images of a Ferrari 458 Speciale which crashed in Chile, new images have emerged of yet another Speciale crash, this time in Belgium.
This wrecked Rosso Corsa Ferrari 458 Speciale was spotted next to the world famous race track Spa-Francorchamps which means that it probably didn't crashed on public roads. There are currently no further details available surrounding the crash with the following two pictures the only resource regarding the crash.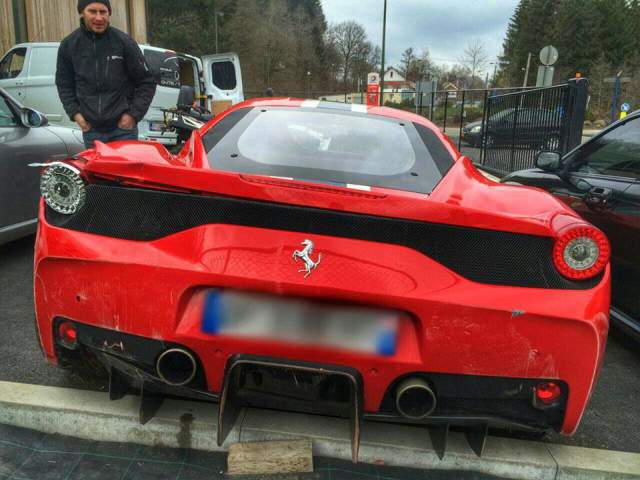 The entire left hand side of the Italian supercar has been thoroughly wrecked and it appears as though the car rolled onto its side at the very least. Additionally, one of the side windows has been shattered with extensive damage also sustained to the wheels and one of the taillights.
Elsewhere, the two pictures reveal that the rear bumper and decklid have also sustained minor damage while some of the rear diffuser has also been bent, broken and knocked out of place. Because no images showing the front of the Speciale nor the right hand side are available, it is unclear if it'll be deemed a complete write-off but it certainly seems possible.
[Via Grand-Est-Supercars]