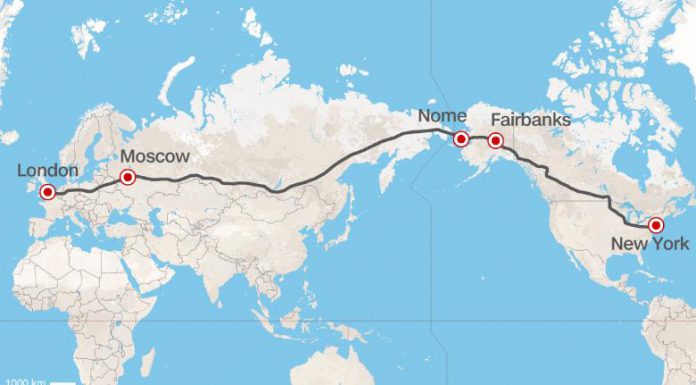 The president of Russian Railways, Vladimir Yakunin has revealed his proposed plan to build a 19,955 km super-highway stretching all the way from New York through to London.
The super-highway will make use of existing highway infrastructure in Europe and Asia to connect the east coast of America to London while thousands of kilometres of new roads would also be constructed. With that in mind, 9980 km of existing highway in Russia could be used.
One of the key elements of the project would be the construction of an 88 km long road/tunnel linking Russia with Alaska. Dubbed the Trans-Eurasian Belt Development (TEPR), the project is yet to be costed but Russia clams it could lead to the creation of many new cities as well as 10 to 15 new industries. It would also inevitably result in thousands of new jobs.
Discussing the project, Yakunin said "This is an inter-state, inter-civilization, project. It should be an alternative to the current model, which has caused a systemic crisis. The project should be turned into a world 'future zone', and it must be based on leading, not catching, technologies."
The road would also help the Far East of Russia vastly as it is currently isolated from much of Russia with a large dirt road being the only link it has with the rest of the country.