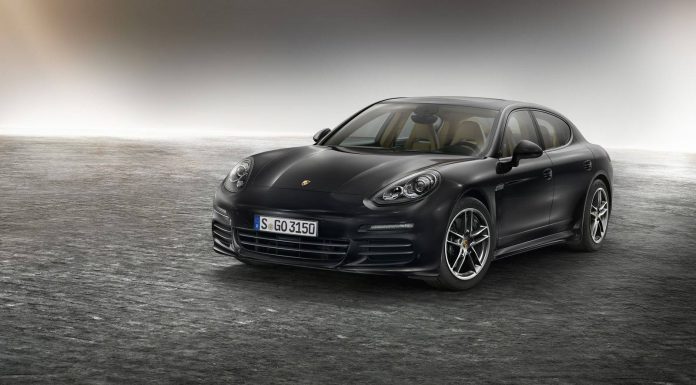 While development of the second-generation Porsche Panamera is well underway, the German marque has just unveiled a special variant of the current car officially dubbed the 2016 Porsche Panamera Edition. The range includes three different Panamera Edition models targeting different customers.
The range consists of the Porsche Panamera Edition, the Panamera 4 Edition and then the Panamera Diesel Edition. The first of those two utilise a yet unspecified engine delivering 310 hp while the Panamera Diesel Edition makes use of a 300 hp engine. Meanwhile, the 4 Edition utilises all-wheel drive complete with an electronically controlled and map-controlled multi-plate clutch.
Distinguishing the Porsche Panamera Edition models from other Panamera variants are a selection of subtle new design cues. For example, the cars include gloss black trim on the side windows as well as door handles finished in the same colour as the car. Additionally, the wheels from the Panamera Turbo are adopted but feature some subtle modifications.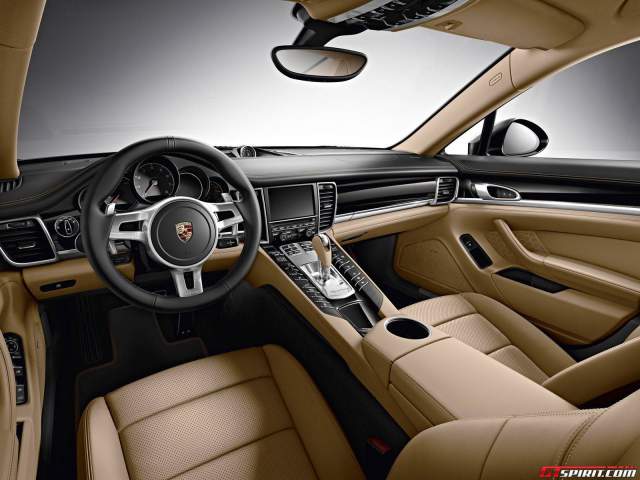 Elsewhere, the Panamera Edition cars include bi-colour leather upholstery with a Porsche crest embossed on all the head rests. A Sport Design steering wheel is also featured.
Panamera Edition models heading to China will include more comfortable rear seats and electric roll-up blinds due to the popularity of cars being chauffeured in China. By comparison, models bound for the U.S. include 14-way comfort seats at the front complete with the memory package as well as seat heating for the front and rear.