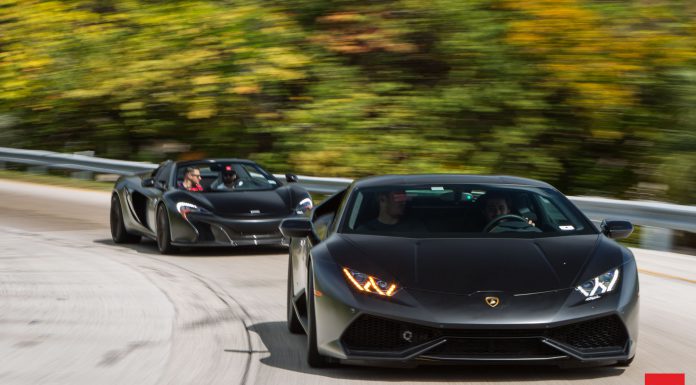 Just a couple of days ago we brought you a cool gallery of a stealthy matte black Lamborghini Huracan riding on a set of bronze Vossen Wheels. Now a complete photoshoot involving that same Huracan as well as a matte black McLaren 650S Spider also wearing Vossen wheels has been released and it really shows off the two mid-engined supercars perfectly.
Both of the cars in question are fitted with exactly the same VPS-310 Precision series wheels and both wear the wheels perfectly.
Given the choice however, would you take the Lamborghini Huracan or the McLaren 650S Spider?