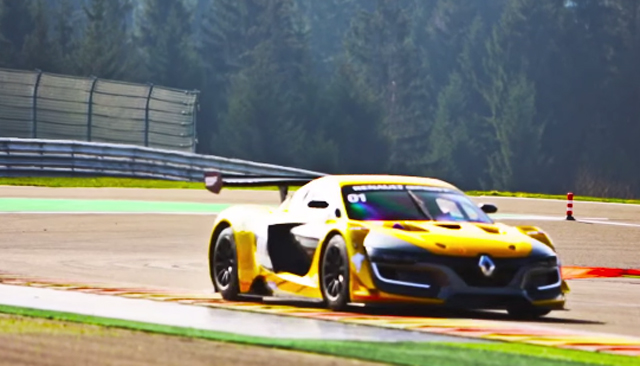 Following its reveal last year, testing of the RenaultSport R.S. 01 is continuing on some of the world's most famous racetracks. The latest circuit to play host to a round of R.S. 01 testing was Belgium's Spa-Francorchamps track.
[youtube]https://www.youtube.com/watch?v=t0AP48vUevk[/youtube]
Mid-mounted in the RenaultSport R.S. 01 is a Nismo 3.8-litre twin-turbocharged V6 engine delivering over 500 hp and more than 600 Nm of torque. This potent engine is mated to a Sadev seven-speed sequential transmission. All up, the R.S. 01 weighs just 1100 kg and thanks to carbon ceramic brakes and special Michelin tyres, promises to be absolutely ferocious on the track. One key contributor to keeping the weight down has been the development of a carbon fibre monocoque.
The car will race in the World Series by Renault starting this year in the new Renault Sport Trophy championship. The French marque believes this series will act as a springboard for professional GT and Endurance championships.