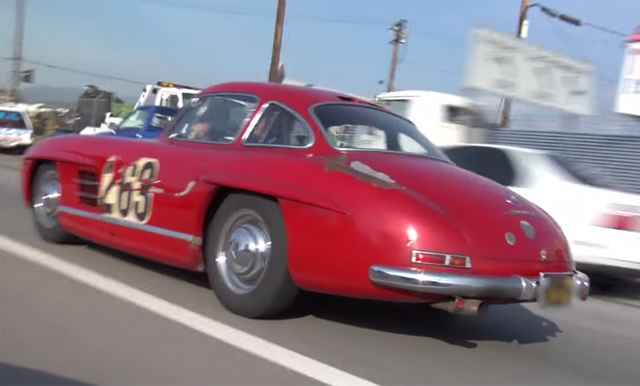 Few cars are as instantly recognisable or held in as high regard as the legendary Mercedes-Benz 300SL. Capturing the world's imagination with its futuristic gullwing doors at its 1954 launch, the 300SL is a real collector's car and one of Mercedes-Benz's most famous ever models.
[youtube]https://www.youtube.com/watch?v=I4uEk3AcY84[/youtube]
In total, just 1400 examples of the 300SL coupe were created while a further 1858 units of the 300SL Roadster rolled off the production line. Unsurprisingly, one of America's best-known car collector's owns one of the 1400 300 SL coupes and it is of course Jay Leno. While his example has certainly seen better days, it is still a mightily impressive car as this latest episode of Jay Leno's Garage highlights.
In case you didn't know, the Mercedes-Benz 300SL coupe utilises a 3.0-litre engine delivering 212 hp at 5800 rpm as well as 202 lb-ft of torque at 4600 rpm.