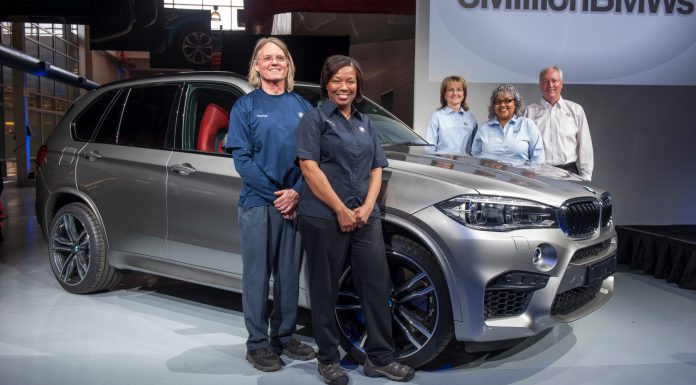 BMW has just celebrated its South Carolina production facility creating its 3 millionth BMW model.
The 3 millionth model produced by the South Carolina plant was a brand new BMW X5 M finished in Donington Grey Metallic and is heading to its new home in Kristianstad, Sweden. In case you didn't know, the South Carolina plant currently only produces BMW X models and will also be responsible for creating each and every BMW X7 when the luxurious SUV launches in the coming years.
Interestingly, the very first car made at the facility was a BMW E36-generation 318i which rolled off the production line in September 1994. In February 2006, the 1 millionth car was produced in the form of an Interlagos Blue BMW Z4 M while the 2 millionth came in January 2012 as a Vermillion Red BMW X3.
Discussing the milestone, president and chief executive of BMW Manufacturing, Manfred Erlacher said "The growth of this plant has been quite extraordinary. Today, as we witness another historic moment, I am delighted to announce that BMW's profound impact in South Carolina continues. I am grateful for our dedicated associates and their commitment to building premium vehicles for the world."