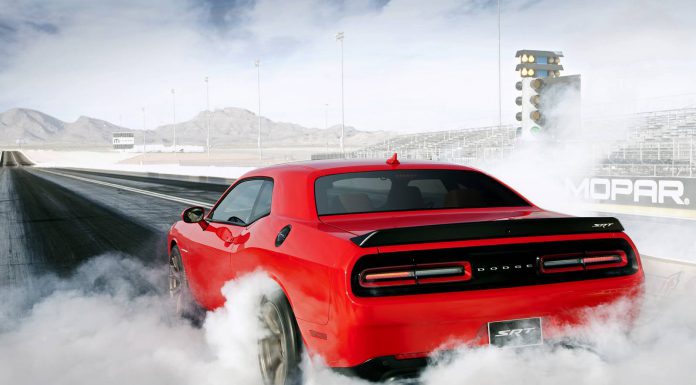 While Dodge has never actually revealed how many examples of the Dodge Challenger SRT Hellcat and Charger SRT Hellcat it intends to build, it seems inevitable that demand will always outstrip supply for the American muscle cars. With that being said, the American automaker has just announced that it is adding an additional 1000 units to the SRT Hellcat production run.
Unfortunately, it remains unclear just how many of those 1000 models are the Challenger SRT Hellcat and how many are the Charger SRT Hellcat. Nevertheless, Dodge has responded to the exceedingly high demand for the cars after it was confirmed earlier in the month that orders of the Hellcats were being restricted.
The high demand for the two SRT Hellcat models comes despite the fact that all examples were recently recalled due to a potential fuel leak.
Of course the real headline about the Dodge Challenger SRT Hellcat and Dodge Charger SRT Hellcat models are their exceptional horsepower and torque figures. As a matter of fact, both deliver 707 hp and 645 lb-ft of torque thanks to their 6.2-litre supercharged V8 engine.