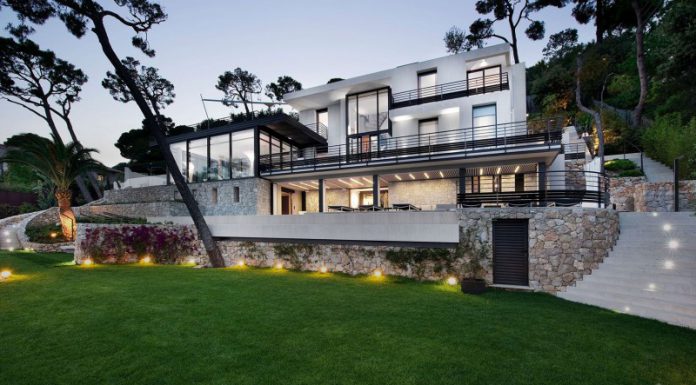 The following French villa, officially dubbed Villefranche sur Mer, is without a doubt one of the most luxurious and exclusive properties available for rent in all of France. Located just a 15 minute driver from Monaco, the villa provides unadulterated views of the bay of Villefranche and can sleep up to 10 guests in supreme comfort.
The house itself is spread across three levels and includes a private lift. The top level is arguably the most impressive feature with it including an entrance hall from the garage while also supporting the master suite and bathroom as well as two double bedrooms one of which includes a full bathroom while the other has a shower.
The second level of the property predominately consists of the large living and dining rooms as well as a spacious kitchen and two additional double bedrooms. The ground floor then opens up to the expansive outdoor swimming pool and also includes a smaller service bedroom.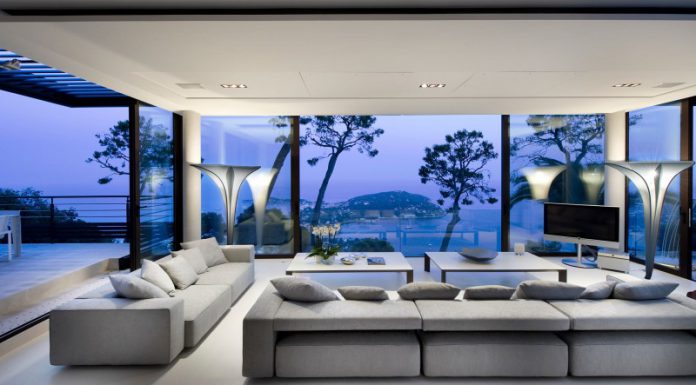 One of the most impressive standard services included for the villa and its guests is a private maid available for eight hours a day. Some of the optional services include airport transfers, a private chef, personal butler, helicopter transfers from the airport as well as yacht and boat charters.
If you're heading to France and have the money, then this is the place to stay!