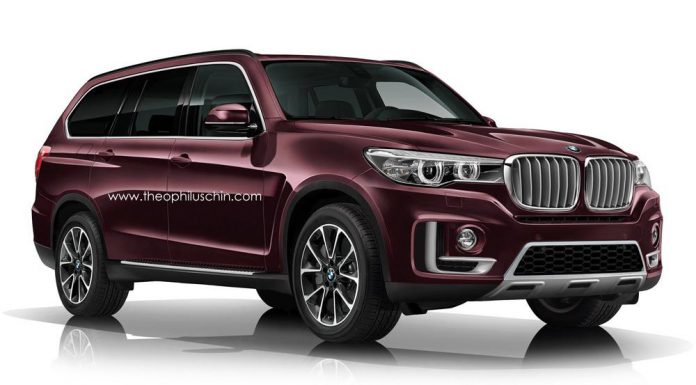 New details about the upcoming luxurious BMW X7 SUV have emerged with indications that the car will be unveiled in late 2017 or early the following year.
Underpinning the BMW X7 will reportedly be the same platform set to debut on the next-generation BMW 7-Series. This platform will reportedly be dubbed the HPLC architecture and it will replace the outgoing 35up chassis. It also makes sense that the X7 will be based around this platform considering prototypes have been spied testing disguised as the next-gen 7-Series.
From an engine standpoint, the German marque will offer both six and eight-cylinder units with a 6.0-litre V12 set to top out the range. That V12 will reportedly be a tweaked version of the engine found in the BMW 760i and could conceivably be tuned to deliver in excess of 550 hp and 554 lb-ft of torque. Beyond the six, eight and twelve cylinder models, it is being suggested that the BMW X7 SUV will be available as a plug-in hybrid using a powertrain similar to the X5 xDrive40e recently unveiled.
On a suspension standpoint, it is reported that components will be borrowed from the BMW X5 and unsurprisingly, the car will be available in both rear-wheel drive and all-wheel drive configurations.
Pinned to be priced from 130,000 euros, the X7 could turn out to be the marque's most luxurious model with the interior one step above that of the 7-Series.