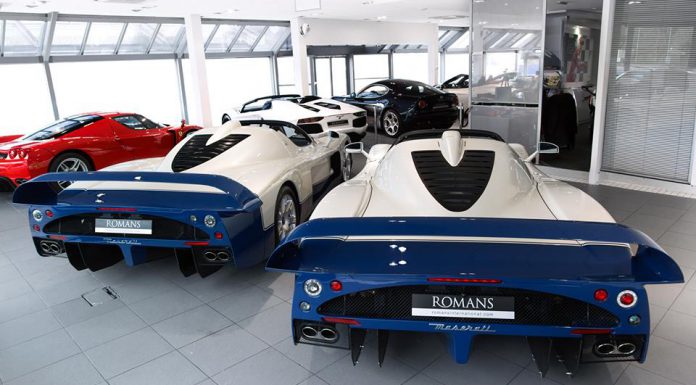 Whereas 400 examples of the Ferrari Enzo were created, a mere 50 Maserati MC12s were created. As a result of being significantly rarer than its supercar sibling, it is quite rare for MC12s to hit the market. Despite that, one pristine example is currently up for sale courtesy of Romans International for an undisclosed amount.
What we do know about this particular MC12 is that it has a mere 857 km on the odometer. Consequently, there's no doubt that Romans International will be looking for over $1.5 million USD for the car considering another example hit the market last year for $1.85 million having travelled 1940 km.
As with almost all road-going MC12s, the example in question combines blue elements with pearl white to create an exceptionally stylish and sophisticated look. The exterior is finished off with silver wheels and unlike the Ferrari Enzo on which the MC12 is based, the Maserati's roof can actually be removed turning it into a roadster.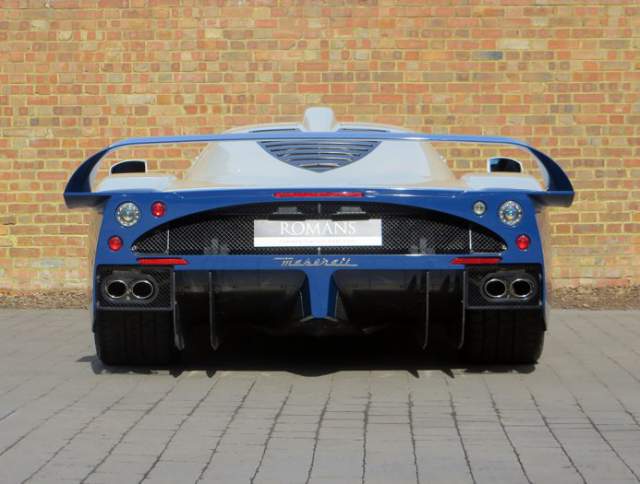 In case you didn't know, the Maserati MC12 is powered by a 6.5-litre V12 engine sourced from the Enzo, with a total output of 620 hp and 652 Nm of torque. It can do nought to 100 km/h in 3.8 seconds and a maximum of 330 km/h, certainly no slouch by any standard.