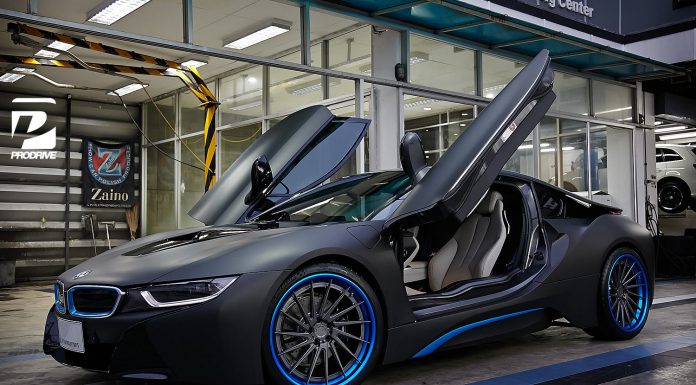 Much to the credit of BMW, the German firm's i8 hybrid sports car really is unlike anything else on the streets. Not only is its futuristic design very similar to the original concept, but its combination of a three-cylinder turbo engine and an electric motor driving the front wheels making the car apparently quite thrilling to drive.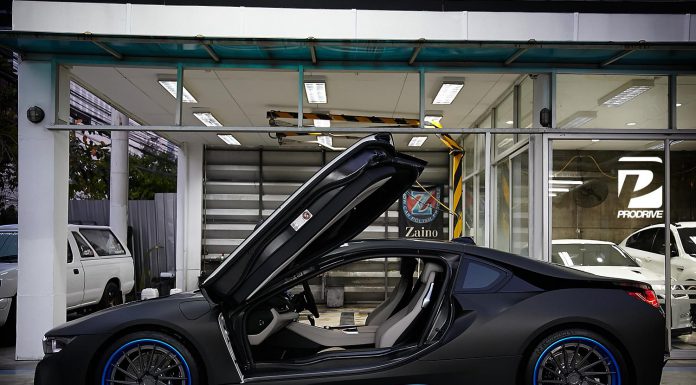 While the design of the BMW i8 is certainly eye-catching and exceptionally edgy, one could argue that it isn't overly aggressive. The following i8 however, is something special. For starters, it is finished in matte black while also featuring a selection of blue accents on the front kidney grille, side skirts and the rear fascia.
Finishing off the modifications are a set of custom ADV.1 wheels. The wheels in question are the ADV15R Twisted TrackSpec SL and they feature a 3-piece forged design. Combining matte black spokes and blue outer rims as well, they match the car to a tee.