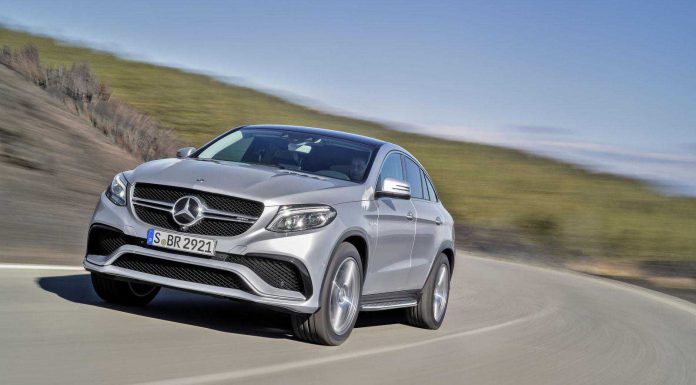 German pricing for the recently released Mercedes-Benz GLE Coupe has just been released for all variants currently available.
The entry-level version is the Mercedes-Benz GLE350d 4Matic with it set to cost German buyers 66,699 euros including VAT. Next up is the GLE400 4Matic starting at 67,235 euros and the GLE450 AMG Sport 4Matic priced from 75,803 euros. The potent Mercedes-AMG GLE63 4Matic is then the next most expensive starting at 115,251 euro while the range-topping GLE63 S 4Matic has been priced from a minimum of 125,485 euros.
In case you didn't know, the Mercedes-AMG GLE63 Coupe doesn't make use of AMG's new 4.0-litre twin-turbocharged V8 engine. Instead, it uses the older 5.5-litre twin-turbocharged V8 which has been tweaked and fettled to now deliver a total of 577 hp at 5500 rpm and 560 lb-ft between 1750 and 5250 rpm in GLE 63 S Coupe specification. As a result of this, the GLE63 S Coupe accelerates quickly to 100 km/h in a mere 4.2 seconds.
As for the 'regular' GLE63 Coupe, it uses the same 5.5-litre twin-turbo V8 and delivers 549 hp at 5750 rpm as well as 516 lb-ft of torque between 1750 and 5500 rpm. Consequently, it reaches 100 km/h in 4.3 seconds, just 0.1 slower than the AMG S. Both specifications of the Mercedes-AMG GLE63 Coupe make use of AMG's seven-speed 7G transmission driving the 4Matic all-wheel drive system which sends 40 per cent of the power to the front and 60 per cent of power to the rear wheels. The top speed of both models is limited to 250 km/h.