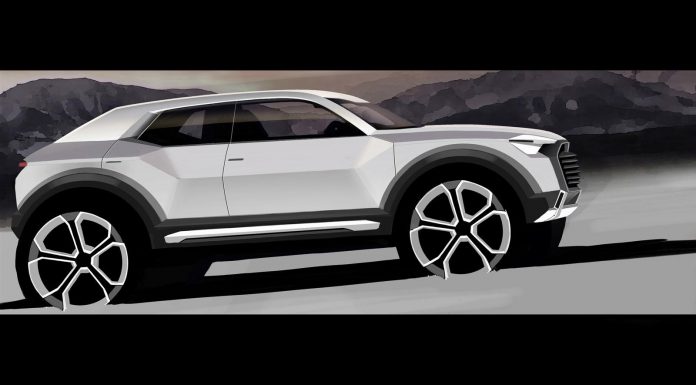 Audi has confirmed that it will launching a new mini SUV dubbed the Audi Q1 next year.
As we speak, the German marque is preparing its Ingolstadt factory for the arrival of the Audi Q1 with it set to rival the Nissan Juke, upcoming Volkswagen Polo SUV and the BMW Urban Cross. It will also act as a step-up for Audi A1 owners and is expected to appeal more to male buyers than the A1 of which 70-80 per cent of buyers are female.
While discussing the car with Auto Express, Audi chief executive Rupert Stadler said, ""With A1 we proved that premium doesn't mean big – people want a quality premium car but not one that is large. Q1 will do exactly the same – it could really exceed all of our expectations as this area of the market is massively strong at the moment and is only set to get even stronger."
When the Q1 joins the Q3, Q5 and Q7 SUVs, Audi hopes that its SUV range will account for 50 per cent of its overall sales.
Underpinning the Audi Q1 will be the Volkswagen Group's MQB platform and it should be similar in size to the Audi A3. Beneath the skin, it will be available with the same range of petrol and diesel engines as the A1 meaning a 1.4-litre turbo four is expected alongside a 1.6-litre diesel. Additionally, a 1.0-litre turbocharged three-cylinder is a possibility.
[Via Auto Express]