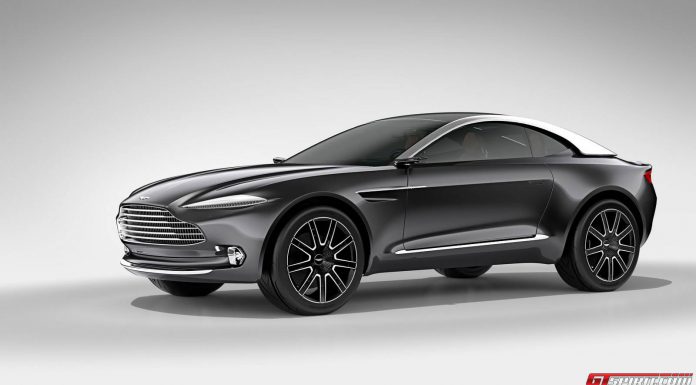 Alongside the extreme Aston Martin Vulcan debuting at the Geneva Motor Show 2015, the covers were taken off the Aston Martin DBX Concept. Now it has emerged that the car is very likely to find its way into production in the form of a sporty crossover rather than a fully-fledged SUV.
As it stands, the British marque is testing out how the market reacts to the DBX Concept before signing it off for production. From an interview with Car and Driver however, it is apparent that Aston Martin's chief executive Andy Palmer is keen for the car to reach the production line with it potentially attracting more female buyers to the brand.
Discussing the car and its powertrain, Palmer said, "Sound has always been a big part of what Aston is. We're beautiful design and the noise of an engine. And when you think of the alternatives to a V-8 or V-12, I figured that the best alternative was the other extreme, silence. Because you get a different kind of visceral experience when you do that, especially with the torque and response of an electric powertrain. So we could have downsized, but I'd far rather keep your V-12s and V-8s for longer and at the other end basically offset to zero emissions with the electric powertrain."
Alongside attracting more women to Aston Martin, Palmer believes that the DBX could prove a hit in the BRICS countries (Brazil, Russia, India, China and South Africa) where in the 102 years of the firm, only 2000 of its cars have been sold there.
"So think about the opportunity going forward if you make a car that's approachable by women and BRICS buyers," he said "with China the obvious proxy for that. You can imagine the opportunity we have."
In case you didn't know, the Aston Martin DBX Concept uses electric, inboard-of-wheel, motors powered by lithium sulphur cells.
[Via Car and Driver]