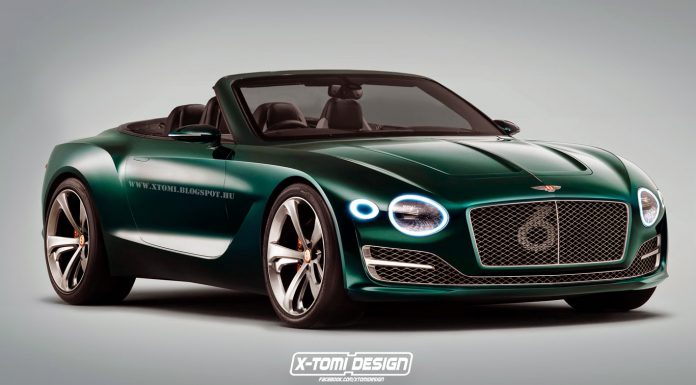 Following the release of so many new production cars and concept at the Geneva Motor Show 2015, it was inevitable that the renderings would soon begin to emerge. One of the first to do so is of a convertible variant of the eye-catching Bentley EXP10 Speed 6.
The Bentley EXP10 Speed 6 is a 2-door Bentley GT car, perhaps designed as a rival for the Jaguar F-Type and Mercedes-AMG GT. A high performance two seater sportscar, the Bentley features a hybrid drivetrain, showcasing a potential new direction for the British brand.
If the car is given the green light for production (which remains to be seen), there is certainly a possibility that a drop-top variant would be offered and the following renderings provide us with a good idea of how such a Bentley EXP10 Speed 6 derivative could look.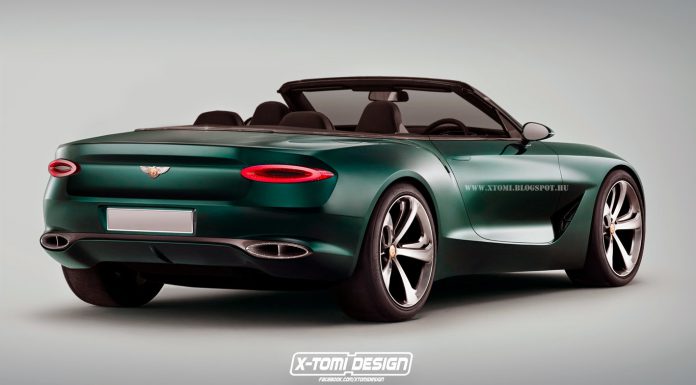 What do you think?
[Via X-Tomi Design]