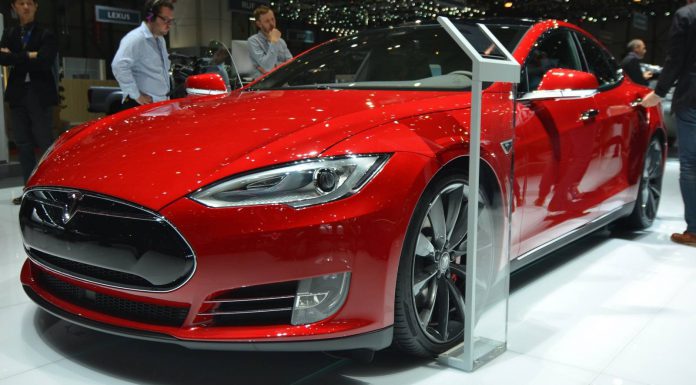 The Tesla Model S P85D took centre stage at the Geneva Motor Show 2015 for its European debut.
Having previously debuted in California late last year, the Model S P85D used the Geneva Motor Show to debut for the European automotive world. The P85D is the top-of-the-range, all-wheel drive variant of the popular Model S. The P85D features supercar levels of acceleration thanks to two electric motors – front and rear – that combine to produce 691 hp and 687 lb-ft of torque to all four wheels without a power-sapping mechanical link between the two axles.
When using launch control, the P85D will accelerate to 100 km/h in just 3.2 seconds, matching the acceleration figures of many supercars. The P85D completes the quarter-mile in just 11.8 seconds.
Despite the addition of a more powerful rear motor, the P85D retains perfect 50:50 weight distribution. With a reported range of 295 miles, the P85D is now frustratingly close to the magical 300-mile range mark.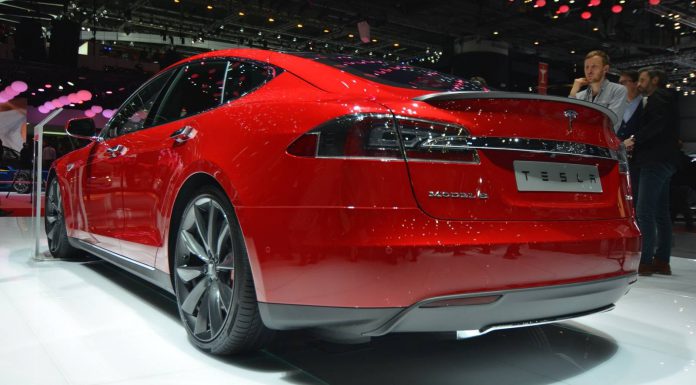 With the addition of an extra motor at the front, with minimal intrusion on vast luggage space, the P85D has transformed itself into a supercar-beating monster.

For all the latest from the Geneva Motor Show 2015, take a look at our dedicated news feed or follow us on Facebook, Twitter, Instagram or Google+.