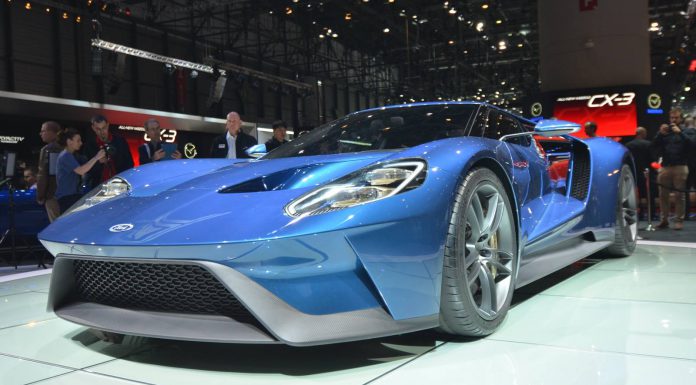 While Ford has remained silent on performance figures for the new Ford GT, they did use the Geneva Motor Show to release pricing and production info.
Ford has officially confirmed that the GT will be produced in a limited run of 250 units per year at a retail price of $400,000 per car. While many initially reported that the 250 unit number was for U.S. production only, that is not the case. As clarified by Ford, only 250 units will be produced worldwide each year.
During their Geneva press conference, Ford's Head of Product Development Raj Nair stated: "price wise, we will be facing cars like the Lamborghini Aventador."
Ford declined to say for how many years the GT will be produced, although Dave Pericak, head of Ford's Performance unit, told Yahoo! Autos that total production would be in the hundreds, not thousands. Assuming 250 units per year, we are looking at no more than 4 years of production.
While all signs point towards a return to Le Mans in 2016 – the 50th anniversary of Ford's victory over Ferrari – Ford declined to comment on the rumours.
Final assembly for the Ford GT will take place at Multimatic in Canada.
[via Yahoo! Autos]