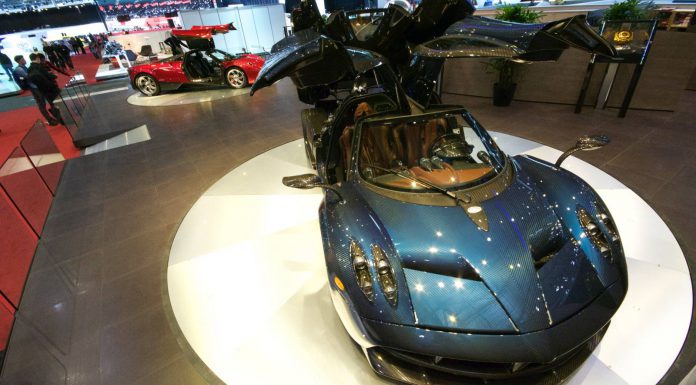 We are no strangers to the Pagani Huayra, the car is now officially sold out and Pagani will be moving on to new models, however, this has not stopped them showcasing two stunning examples at The Geneva Motor Show 2015. Twelve years after the official debut of the Zonda at the 1999 Geneva Auto Salon, owner and chief designer Horacio Pagani pulled the covers off its successor. The 2012 Pagani Huayra was unveiled to the public at the 2011 Geneva Motor Show.
0-100 km/h in 3.3 seconds. 730 bhp from a 6.0-liter bi-turbo V12 built by hand by AMG. A top speed in excess of 380 km/h and looks to die for. The Pagani Huayra is a car that people chase just to get a glimpse of. The monumental power is fed through the rear wheels of a car that consequently weighs just 1,350 kg resulting in a power to weight ratio that is very close to that of the Veyron Super Sport made by Bugatti.
Sitting at the centre of the Huayra package is a unique, all-new carbon-titanium monocoque. The composite construction offers an extremely rigid platform while also contributing to the overall lightweight theme of the car. Safety is another aspect of the monocoque's design, the titanium acts as a mesh, holding the parts together on impact.
The two cars on show have been grabbing a lot of attention courtesy of Pagani's previously unseen levels of attention to detail. The right-hand drive candy red car features more aggressive styling courtesy of the track package meaning it has an eccentuated front splitter and more carbon fibre details.

If carbon fibre is your thing then the second car on display must be a dream. The cars body panels are made entirely in Pagani's carbo-titanium with a number of parts tinted blue, a very special specification indeed. Both cars look desperatly stunning under the show lights.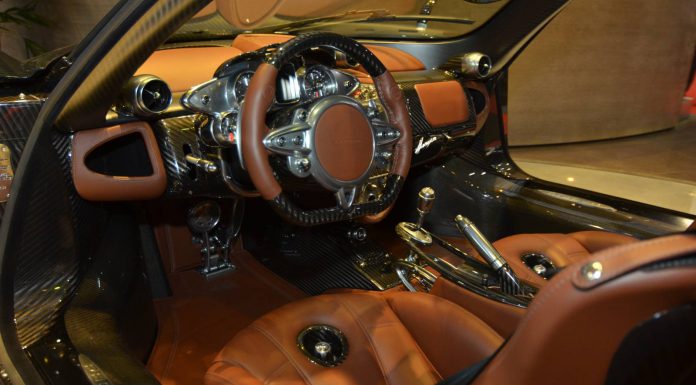 For all the latest from the Geneva Motor Show 2015, take a look at our dedicated news feed or follow us on Facebook, Twitter, Instagram or Google+.