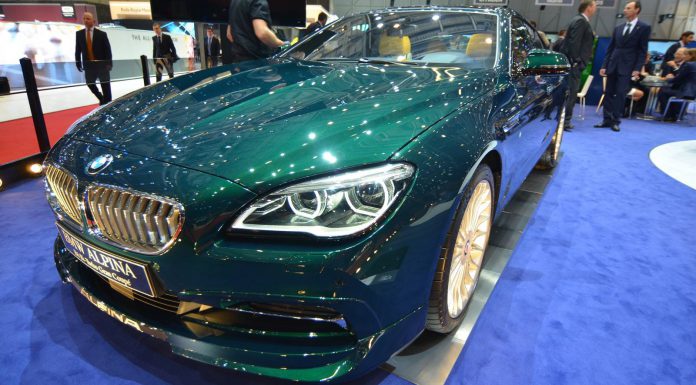 Alpina's contribution to the Geneva Motor Show 2015 comes by way of the BMW Alpina B6 xDrive Gran Coupe. This tuned BMW 6-Series will soon be made available to customers across the world. It is based upon the facelift 6-Series models and features a staggering 600 hp and 590 lb-ft of torque. We had to take a closer look!
Whilst the Alpina might look like just another tuned BMW, it is far from it. Alpina's are given their own chassis number and enjoy their own unique status as a manufacturer. The BMW 6-Series upon which the B6 is based was released earlier this year at the Detroit Motor Show 2015. They were updated with a new exterior look, Hydraulic Steering Assistance, xDrive and the ability to meet EU6 regulations.
The B6's 4.4 liter V8 Bi-Turbo V8 engine now delivers 600 horsepower at 6,000 rpm and maximum torque of 590 lb-ft at only 3,500 rpm. Increases of 60 hp over the 2015 model thanks to a rework of the air intake ducting, air filter housing and fuel supply system. All this is delivered through an Alpina improved xDrive system for a 0 – 60 mph acceleration time of just 3.6 seconds and a maximum speed of 200 mph.

Inside, the B6 xDrive Gran Coupe has gets only the highest-quality materials. Nappa leather and a leather instrument panel are standard. The BMW Navigation system with BMW ConnectedDrive services is also standard. Alpina fit a new blue instrument panel and Alpina steering wheel, production plaque and door sills.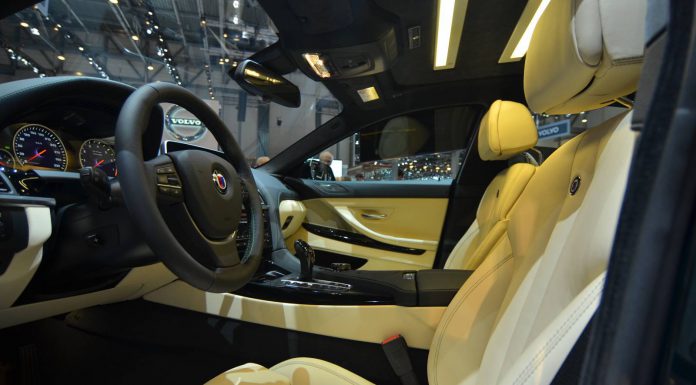 For full details of the BMW Alpina B6 xDrive Gran Coupe, take a look at our earlier article. For all the latest from the Geneva Motor Show 2015, take a look at our dedicated news feed or follow us on Facebook, Twitter, Instagram or Google+.