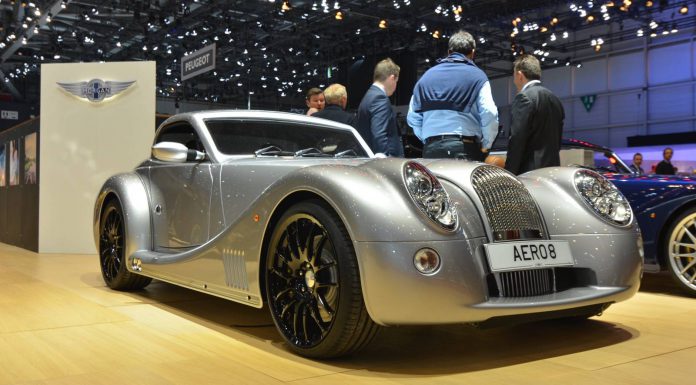 Morgan added to its growing line-up of sports cars today by releasing the Morgan Aero8 at the Geneva Motor Show 2015. Morgan's press release proudly informs us that over 1,250 Aero8 platform cars have been delivered since the models inception in 2000.
Morgan, who has teased the Aero8's unveiling for nearly a month ahead of today's unveiling, continues to expand their line-up of Aero models. The latest Aero model, the Aero8, will be powered by a BMW-sourced 4.8-liter V8 engine providing 367 horsepower and 490 Nm of torque. The Aero8 will sprint to 100 km/h in just 4.5 seconds on the way to a top speed of 170 mph (273 kph).
The styling of the Aero8 is quintessentially Morgan. The 8 features signature wheel arches with a flowing fender line running from above the front wheel through to the bottom of the rear wheel. The new Aero8, however, does feature a noticeably different rear-end compared to other Aero models.

A different tailgate is featured with the fastback roofline being ditched in favour of a near vertical and very small rear window. Other details of note include the menacing side-exit exhaust pipes.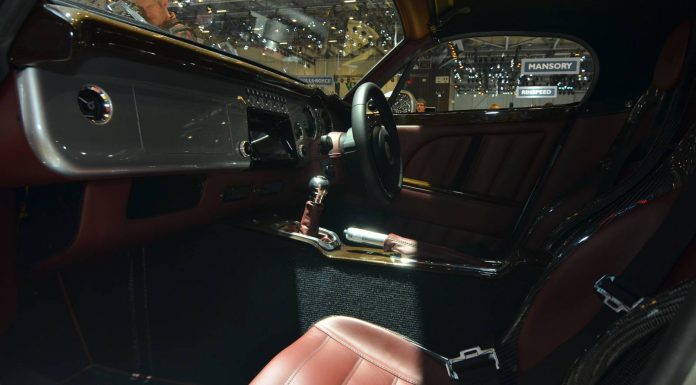 Inside, the Morgan Aero8 gets a new dashboard arrangement, real wood surrounds, textured box-woven carpets and fine leather trim enhance the new interior. Optional extras include touch screen media systems, low slung carbon seats and bespoke detailing packs. Owners will also get the option of a 6 speed manual or automatic transmission (with paddle shift).
For all the latest from the Geneva Motor Show 2015, take a look at our dedicated news feed or follow us on Facebook, Twitter, Instagram or Google+.