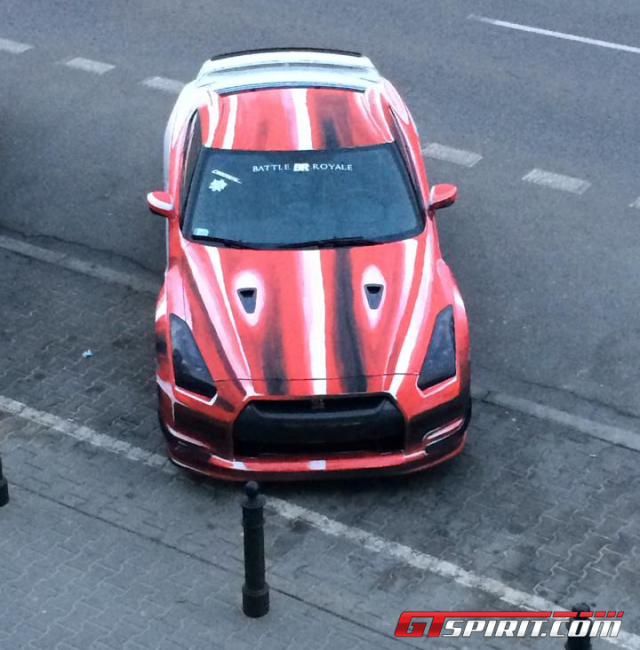 The Nissan GT-R you see here is currently owned by some of our friends at Battle Royale, and this week it took part of an expo in Moto-Arena in Ostróda, Poland to become a live canvas for artists of the Car Design school. The whole idea behind it is to show on a real life car how its shape and lines would flow in a paper canvas.
Quite often we get to see amazing drawings and renders but no one has ever really put to practice those techniques with true proportions and restraints. The whole GT-R was wrapped in vinyl to give the artists a blank canvas to start with, and then acrylic paint was applied at the desire of the artists to obtain the amazing effect on the car's skin.
Although it was done in a small city, and largely away from the public eye, this story is already being broadcasted on several European news sources because of the rarity of this kind of artistic expression. We might just see the car dressed just like this at the mile long drag racing events this year.