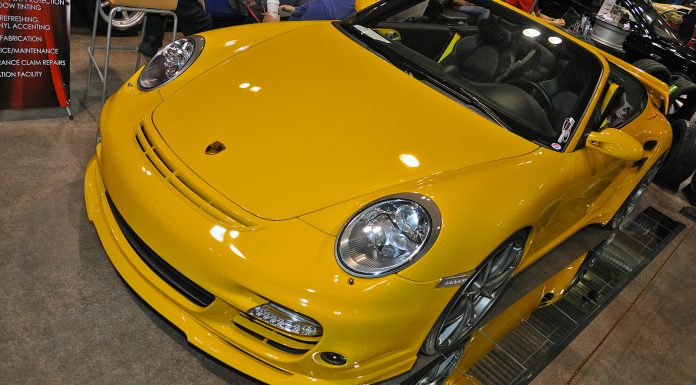 It's auto show season and one of the first big shows of the year recently wrapped up in Calgary, Canada. The World of Wheels Auto Show is part of a travelling auto show series that visits cities all across North America. The show took place in Calgary from February 20th-22nd, and saw some of the cities finest aftermarket cars attend the incredible show.
The Calgary Vintage Sports Car Club brought a handful of vintage European and Japanese sports cars ranging from a 1935 Morgan Super Sport 3-Wheeler and 1982 Morgan Plus 8 to a 1991 Nissan Figaro and a few MGs.
Individual car owners showcased everything from fully customized Plymoth Beaumonts and Hemi Cudas to turbocharged Nissan Skylines. The beauty of this show is in the individualization of the cars.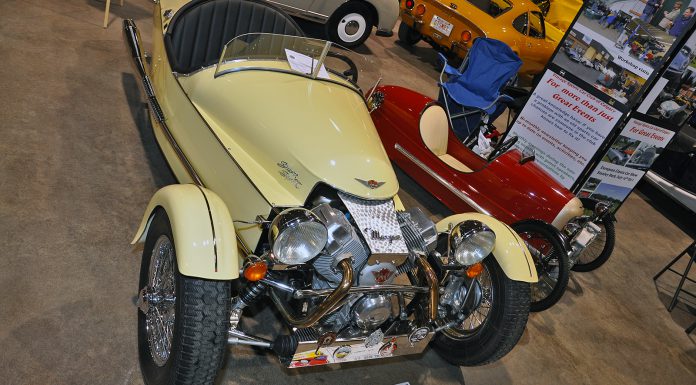 All of the individual entries are judged by a panel, who place each car into different categories based on the year, make and model, amount of customization and more.
But with so many different cars on the floor, there's a winner for every car person's taste. Whether it be 900+hp Nissan GT-Rs to rock crawlers and supercharged Camaros, the workmanship that goes into each car is unimaginable. These cars are all far from stock and are extreme machines in every regard.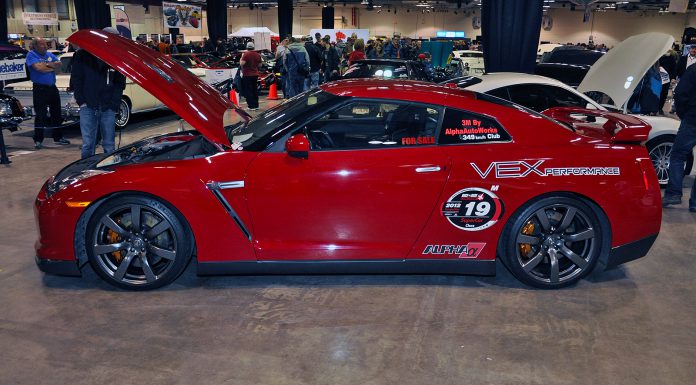 Hennessey Performance brought their HPE650 supercharged Camaro ZL1, producing a whopping 650 hp via an HPE air-cooled intake, crank pulley upgrade, intercooler upgrade, new fuel injectors and spark plugs and Hennessey's ECU calibration.
A Calgary tuner shop, called Compact Tuning Lab, brought an assortment of very cool rides from a LexusGS 350 and Audi A4 Avante on Vossen wheels to a modified 1991 Acura NSX and our favourite, a sleek Porsche 911 Turbo Cabriolet.
The Cabriolet features Techart's front and rear bumpers, Agency Power carbon rear wing blade, AWE Tuning 650S power package, Tubi Style sport exhaust, Fabspeed stainless exhaust tips, 20" Niche Monotec forged wheels, Michelin Pilot Super Sport tyres and Bilstein Damptronic coilovers.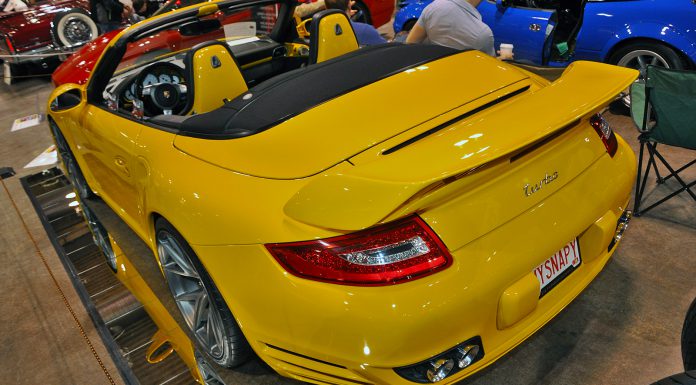 Davenport Motorsports, who focuses their R&D on American powerhouses, brought a stunning C7 Corvette on brushed gold HRE wheels, a supercharged 650+hp Ford Mustang GT and a sexy Camaro ZL1 Convertible. All three cars producing incredible amounts of power and looking absolutely stunning!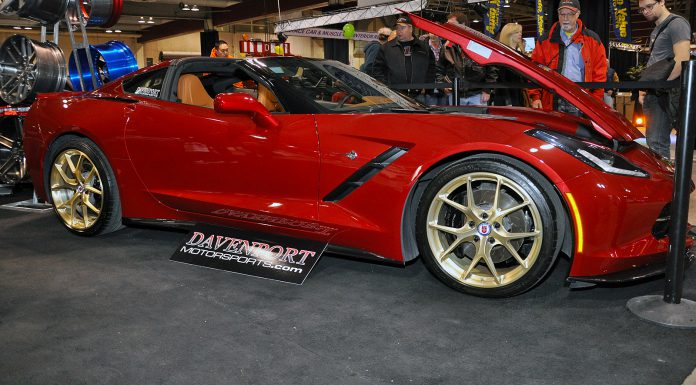 Local tuner group, VEX Performance, who have attended the World of Wheels show for the past few years, showcased a trio of Nissan GT-Rs with an array of performance and styling parts. Most prominently they featured their Alpha-9 GT-R that went 349 km/h at the most recent Race the Base event put on by ZR Auto in 2011.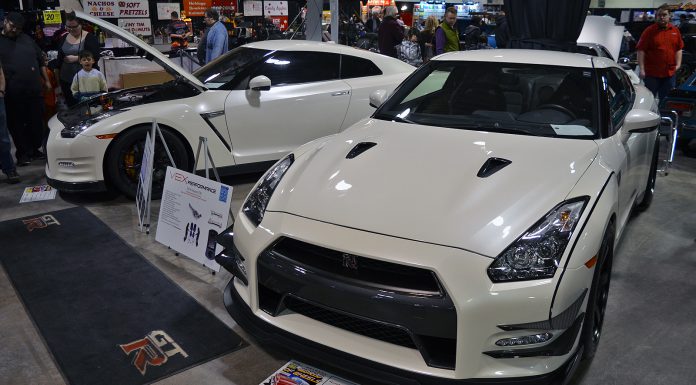 A 640 hp COBB-tuned GT-R, 872 hp VEX tuning special, modified Datsun 240z, supercharged Subaru BRZ and Rocketbunny widebody Nissan Skyline rounded out VEX's showing at this year's event.