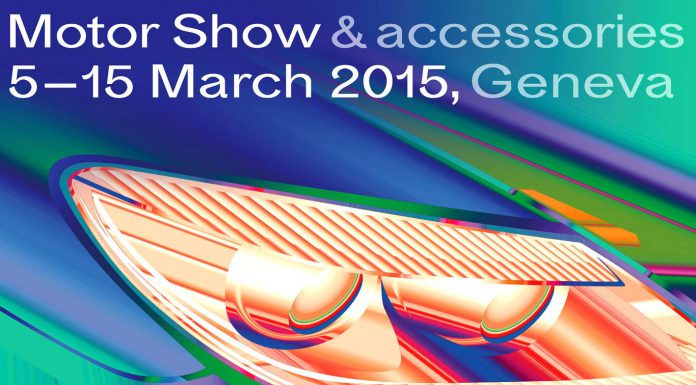 It's time for full Geneva 2015 preview again. Our research team spend the last two months gathering all the new cars and world premieres destined for the Geneva Motor Show 2015. For us, the Geneva show is the most important Motor Show on the calendar. Once again we bring you an overview of the most anticipated releases and premieres for the Geneva Motor Show 2015 the coming week.
For the latest news check our Geneva Motor Show 2015 news channel regularly. The GTspirit team will report live from the Geneva Motor Show 2015 press days and various preview events including the Volkswagen Group Preview from Monday 1st until Wednesday 3rd March 2015. Follow us on Facebook, Twitter and Instagram for exclusive live photos and behind the scenes updates. For the first time we will also use Snapchat to share behind the scenes updates via @GTspiritLive!
Geneva Motor Show 2015 World Premiere Highlights
---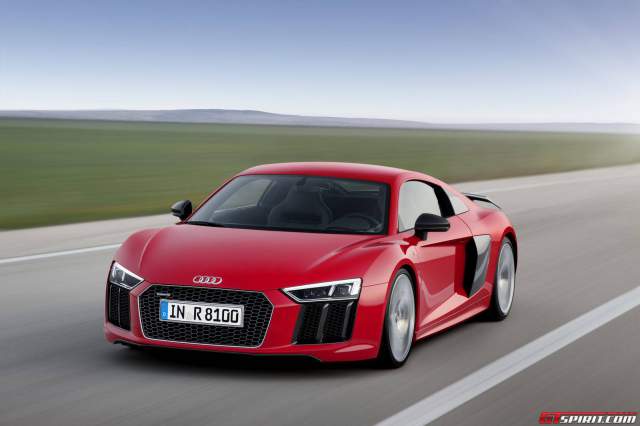 The new Audi R8 has already been released ahead of its debut. We will see it first on Monday evening at the Volkswagen Group Preview night. Three versions will be available from launch: an Audi R8 V10, an Audi R8 V10 Plus and an Audi R8 e-tron. We will bring you all three next week!
Aston Martin have a no-holds barred track-only supercar on offer at this year's show. It sits upon a modified Aston Martin One-77 chassis with a 7.0 litre, 800 hp V12 power unit. We can't wait to see it!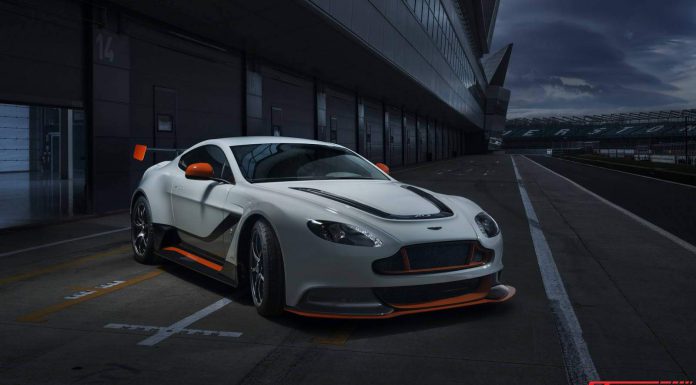 The Aston Martin Vantage GT3 is another special edition version of the Aston Martin V12 Vantage. It gets quite a substantial number of modifications including a GT3-style rear wing, new fenders and a new front bumper.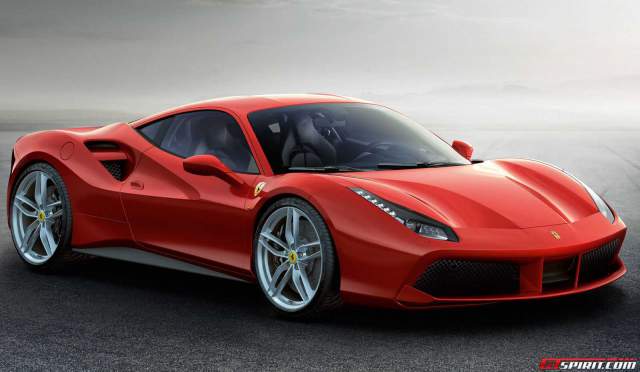 The Ferrari 488 GTB is the Italian brand's latest and greatest. It replaces the Ferrari 458 Italia in the line-up and adds a turbocharged engine in the process. Its 3.9 litre V8 engine produces a staggering 660 hp.
Bugatti Veyron Grand Sport Vitesse La Finale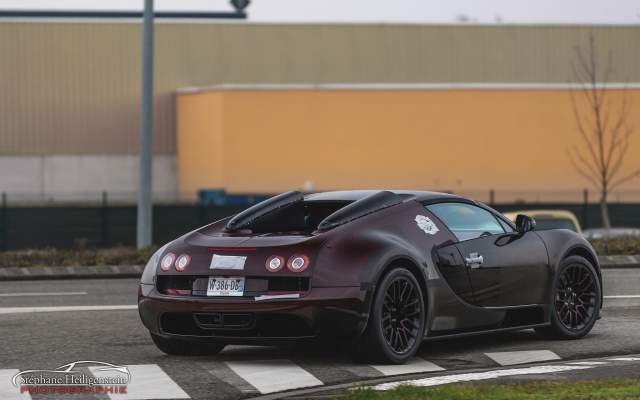 Originally, Bugatti only planned a 300-car production run for the Bugatti Veyron. That was in 2005 when the car was originally put into production. Ten years on and the 450th model has left the production line, a special edition version destined for a Middle Eastern client.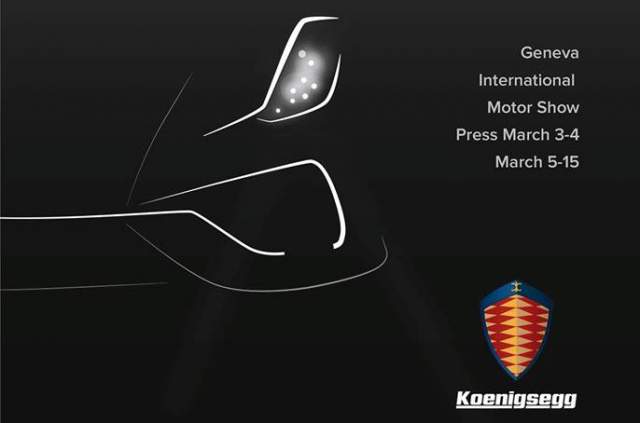 A hybrid Koenisegg! Very little is known about the Koenigsegg Regera, other than the fact that it will feature a hybrid drivetrain with a mix of petrol and battery power. We'll be sure to bring you all the latest info as soon as it is available.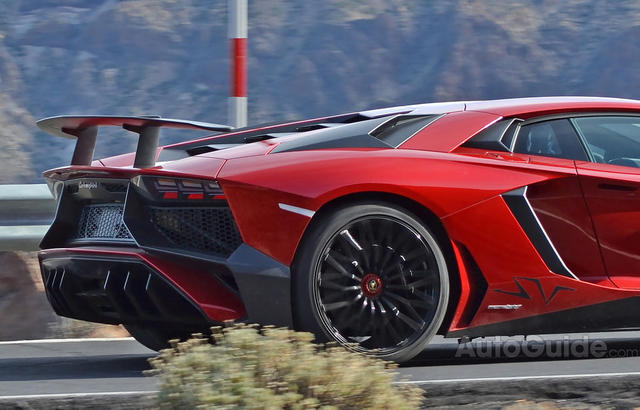 A hot Lamborghini Aventador! Pictures of the new Lamborghini Aventador SV have already been taken. The Lamborghini Aventador's V12 engine is sure to get more power. The exterior gets aerodynamic enhancements too including a new rear wing and front bumper. Stay tuned for more info as and when it becomes available!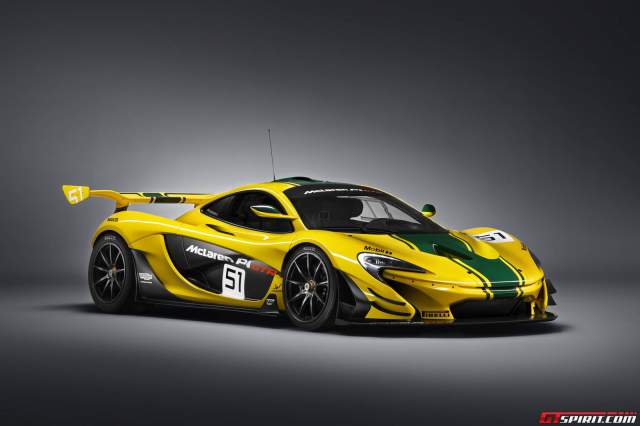 The McLaren P1 GTR is another track-day only, no-limits race car expected to go on display at the Geneva Motor Show this year. The extreme McLaren will feature a hybrid drivetrain putting out approximately 1,000 hp. A limited number of lucky owners will get access!
McLaren's stripped out McLaren 675LT will be on display alongside its spiritual predecessor, the McLaren F1 Longtail. The 675 LT features more power, better handling, visual enhancements and less weight. It should be the ultimate in McLaren's current 12C-based line-up!
The ultimate Mercedes-Benz S-Class. The Pullman name returns for this stretched 6-seater Mercedes-Maybach Pullman. The Pullman is 1,053 mm longer than the already extended Mercedes-Maybach S-Class, with an additional 100 mm of headroom. It gets a V12 powerplant!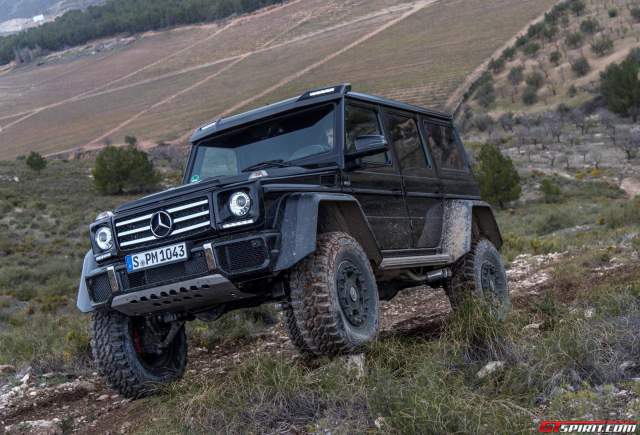 We've already had the chance to drive the Mercedes-Benz G 500 4×4 which means you already know that we love it! It has one axle less than the G 63 AMG 6×6 but uses a newly developed variable chassis and the new 4.0 litre V8 biturbo engine from the Mercedes-AMG GT. An incredible machine!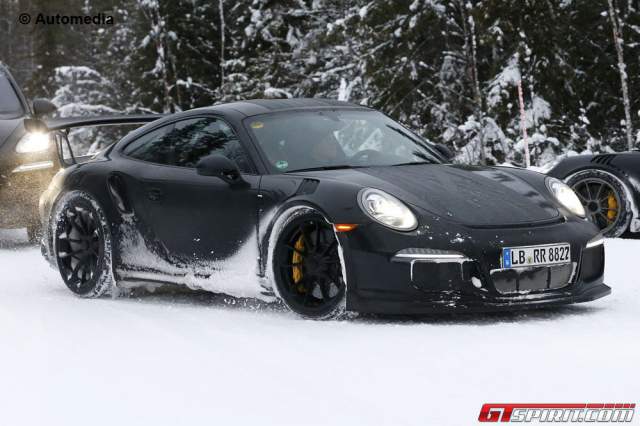 The Porsche 991 GT3 RS is finally ready. Porsche have put the GT3's engine troubles behind them and the GT3 RS is expected to be one of the greatest road/race going Porsches of all time. Full details should be available Monday.
Scuderia Cameron Glickenhaus SCG 003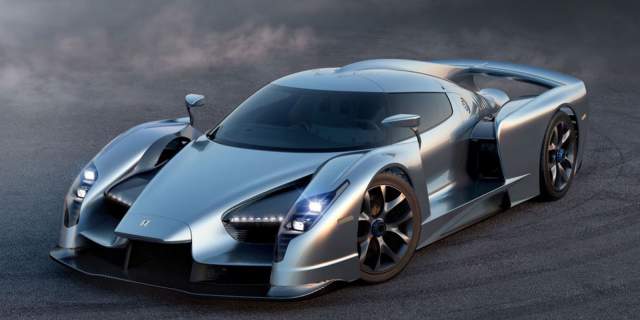 It looks sensational, right? The Scuderia Cameron Glickenhaus SCG003 will be unveiled at the show this year with a Honda-sourced 3.5-litre twin-turbocharged V6 engine (for the SCG003 C race car) and a gearbox developed by British expects Hewland Engineering. We can't wait to see it!
All Manufacturer & Tuning Premieres
---
ABT RS6-R
ABT Audi TT
ABT Passat B8
AC Schnitzer X6
Alpina B6 xDrive Gran Coupe
Aston Martin Vantage GT3
Aston Martin Vulcan
Audi R8
Audi Prologue Avant Concept
Audi RS3 Sportback
Bentley Flying Spur V8
Bentley Continental GT Facelift
BMW 1-Series Facelift
BMW 2-Series Grand Tourer
BMW M4 MotoGP Safety Car
Brabus 850 S-Class Coupe
Brabus Rocket 900 S-Class
Bugatti Veyron Grand Sport Vitesse La Finale
Carlsson Smart
Citroen DS5
FAB Shahin G-Class
FAB S-Class Coupe
Ferrari 488 GTB
Ford Focus RS
Ford GT
Hamann BMW X6 Wide Body
Hamann Lamborghini Aventador
Hamann Porsche Macan
Hamann BMW M4
Hamann Range Rover Sport
Honda Civic Type R
Honda NSX
Infiniti Q60 Coupe Concept
Infiniti QX30 Concept
Italdesign-Giugaro Gea Concept
Jaguar XF R-Sport Black
Jaguar XJ Facelift
Kahn Design Defender 6×6
Koenigsegg Agera RS
Koenigsegg Regera
Lamborghini Aventador SV
Range Rover Evoque Facelift
Lexus LF-SA Concept
Lotus Evora 400
Mansory Huracan Torofeo
Mansory S 63 Coupe Diamond Edition
Mansory Continental GT Race
Mansory Cayenne Turbo
Mansory G 63 Sahara Edition
McLaren P1 GTR
McLaren 675 LT
Mercedes-Maybach Pullman
Mercedes-AMG GT3
Mercedes-Benz G500 4×4
MTM S8 Talladega
MTM RS6 Clubsport
Nissan Sway
nanoFlowcell Quantino Electric Sportscar
nanoFlowcell Quant F
Pininfarina Fuoriserie
Porsche Cayman GT4
Porsche 991 GT3 RS
Radical RXC Turbo 500
Rinspeed Budii
Rolls-Royce Serenity
Scuderia Cameron Glickenhaus SCG 003
Seat Leon ST Cupra 280
Spania GTA Spano
Startech Jaguar F-Type
TechArt Cayenne
TechArt Macan
TechArt 911 GTS
Tesla Model S Dual Motor AWD
Touring Superleggera Berlinetta Lusso
Volkswagen Sport Coupe Concept GTE
Volkswagen GTD Variant
Volkswagen Passat Alltrack
Volkswagen Touran
Volkswagen Sharan
Zenvo ST1
For the latest Geneva 2015 news check our Geneva Motor Show 2015 News channel regularly. Follow us on Facebook, Twitter and Instagram for exclusive live photos and behind the scenes updates.