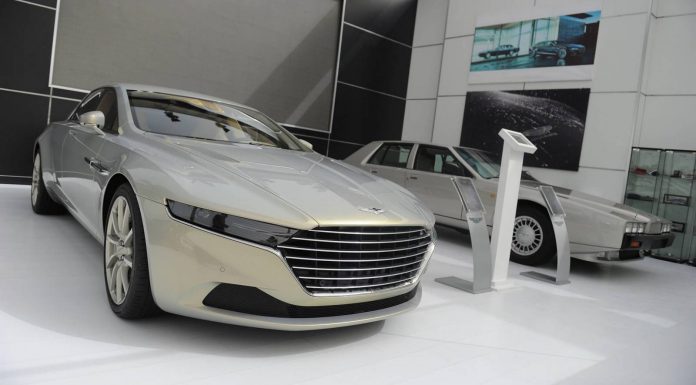 The first new Lagonda in 25 years, the magnificent Aston Martin Lagonda Taraf, has made its world public debut at the Kuwait Concours d'Elegance, as centrepiece of the annual event of the Historical, Vintage & Classic Cars Museum in Kuwait which in the recent past hosted the world debut of the street version of the Aston Martin V12 Zagato.
Displayed at the Marina Crescent, the magnificent handmade four-door super-sports saloon measuring 5,396.5mm long and riding on a 3,189mm wheelbase, gets the 5.9-litre V12 with about 550 hp and new eight-speed ZF automatic transaxle gearbox from the latest Aston Martin Rapide S. Yet despite being half a metre longer than the Rapide for the class-leading rear cabin, it weighs the same as its sibling for zesty performance.
Designed exclusively for the Middle East market with orders by invitation only, the car of breathtakingly stunning quality was first unveiled last November in Dubai by Aston Martin CEO Dr Andy Palmer – the latest in a proud line of saloons revered worldwide as 'the finest of fast cars'.
The new Aston Martin Lagonda Taraf is hand-built in the UK by the finest craftsmen and women at Aston Martin's facilities in Gaydon, in a special building previously devoted to the One-77 hypercar.
How much it will costs depends entirely on the customer's desires, with every car's specification bespoke and including the finest, most intricate, quilted leather for, as Marek Reichman said: "discerning customers who are seeking the ultimate in luxury and personalisation."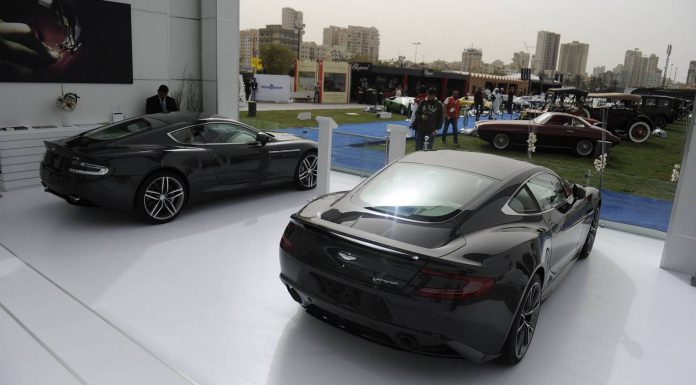 In Kuwait the Aston Martin Lagonda Taraf was displayed (see top picture) alongside its predecessor, the long, low, wedge-shaped Lagonda designed by William Towns and produced from 1976 to 1990 with a 5.3 litre V8, the majority sold in the Middle East when it was one of the most exclusive and highest-priced cars in the world.
That car, which looked like something out of the Thunderbirds TV puppet series, was a technological pace-setter, one of the very first production cars in the world to use computer management and also a digital instrument panel. Just as the latest hi-tech cars today have started using LCD graphic displays instead of mechanical dials, the Lagonda Series 3 used cathode ray tubes for the instruments, after trying LEDs.