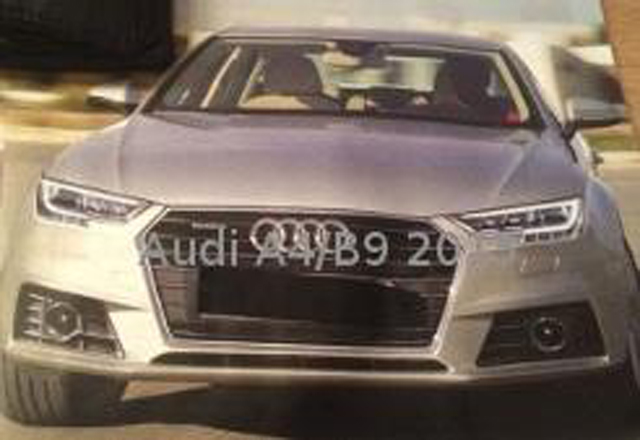 A couple of images reportedly showing the next-generation Audi A4 have emerged. While the authenticity of the pictures remain sketchy, they are reportedly scans from the new car's official brochure.
At the front, the German sedan evidently features dramatically redesigned headlights featuring sharp lines and edges as well as an LED daytime running light outer rim. Elsewhere, a new front grille has been fitted and it certainly bears some resemblance to the grille of the Audi Prologue Concept revealed last year. By comparison, the rear features a different bumper and thoroughly redesigned taillights.
Beyond the release of these images, a selection of details about the refreshed engine line-up of the next-generation Audi A4 have emerged. For starters, it is suggested that a 1.4-litre TFSI engine will be offered in 125 hp, 150 hp and 180 hp specifications. Elsewhere, the 2.0-litre TFSI will be available with 225 hp, 245 hp and as a hybrid delivering a total of 260 hp. The range-topping engine will then reportedly be a 3.0-litre TFSI with 272 hp.
Elsewhere, a plethora of diesel engines will be made available with power of the entry-level 1.6-litre TDI sitting at 120 hp and the range-topping diesel 3.0-litre TDI with 218 hp. Finally, an Audi A4 e-tron with a 2.0-litre TDI and two electric motors making for a total of 326 hp is reportedly in the works.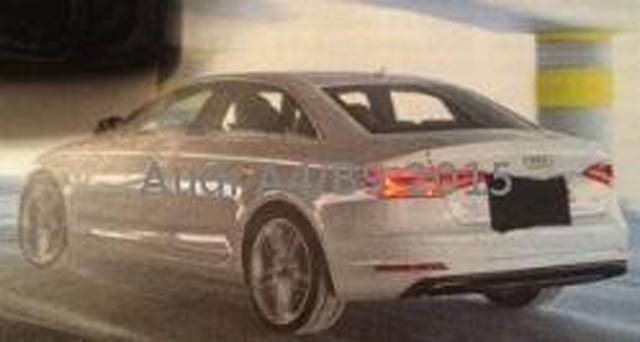 The new A4 is expected to ride on an updated version of Audi's MLB platform called MLB Evo. This revamped vehicle architecture uses a combination of high-strength steel and aluminum, along with some composite materials, to ensure it is both stronger and lighter than the platform it replaces. The model expected to weigh at least 100 kg less than the current A4, largely thanks to its new MLB underpinnings.