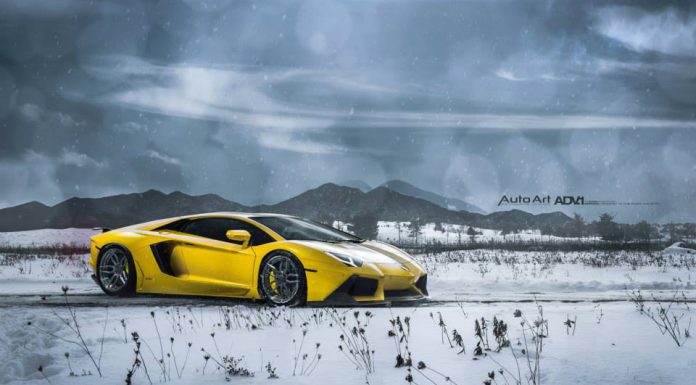 The Auto Art Chicago has just wrapped on a bespoke project involving a bright yellow Lamborghini Aventador to create what it dubs the Aventador ADV.1 Snow Plow Edition. Unlike any other Aventador on earth, the car features a plethora of unique and eye-catching elements to really make it stand out and look stunning against the snow covered roads.
As the name indicates, the Lamborghini Aventador in question is riding on a set of ADV.1 wheels. These particular shoes are the ADV005 M.V2 SL's and they measure 19×9.5 at the front and 20×125 at the rear. However, it is the Liquid Smoke finish which is the real eye-brow raiser as they add a very stealthy and aggressive look to the Italian supercar.
[Gallery not found]
Beyond the wheels, this Lamborghini Aventador features custom carbon fibre front air intake surrounds and an extended carbon splitter. Additionally, the side air vent surrounds are made from carbon fibre while a fixed rear wing and prominent rear diffuser have also been installed.