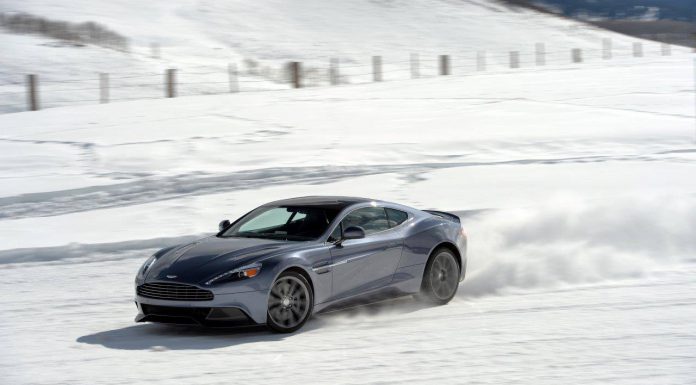 The popular Aston Martin on Ice driving program has returned to the United States after recently being held at Crested Butte in the Colorado Rocky Mountains.
As with other Aston Martin ice driving programs as well as those held by numerous other manufacturers including Porsche, the Colorado event provided participants the opportunity to drive some of the fastest and most powerful Aston Martin models on the snow and ice. Having the opportunity to drive an Aston Martin on the street is already an experience to remember but seeing the British sports car's on an ice track is something else entirely.
This year's event was held across a selection of different ice tracks covering 10-acres and it took a total of 250 man hours to create the tracks. The event was also across two different three-day sessions and this year, popular Aston Martin models like the V12-powered Vanquish and V8 Vantage participated alongside a bright blue Aston Martin V12 Vantage S which really looked exceptional against the white ice and blue sky.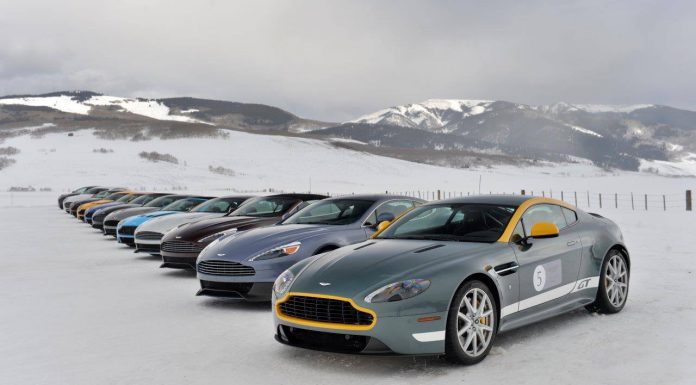 Discussing the program, Aston Martin The Americas president Julian Jenkins said, "After a hugely successful first year we are returning with an On Ice program that will once again deliver a genuinely thrilling experience in Colorado's breath-taking high country. Combining extreme driving, in an extreme environment, with typically sumptuous Aston Martin luxury living, the 2015 On Ice activity is sure to be amongst the highlights of our year."