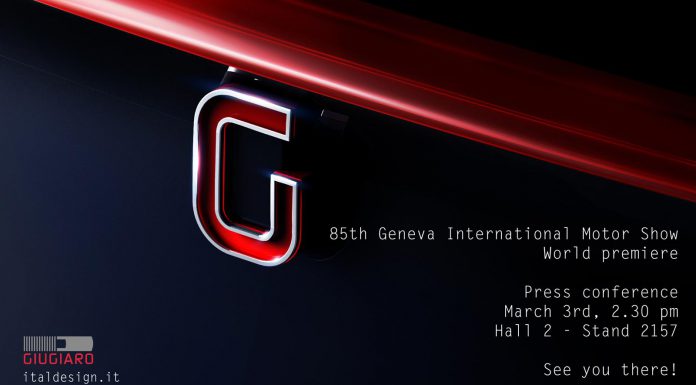 Prior to the Geneva Motor Show 2015, Italdesign Giugiaro has just released a teaser image of a new model it will be debuting at the show.
It is customary for the design house to release a bold concept at the Geneva Motor Show and this year will be no different. The teaser image above doesn't reveal any specific features of the car other than its red paint job and prominent brand logo alongside confirmation that the car in question will celebrate its world premiere at the show on March 3rd.
Last year you might remember that the Italdesign Giugiaro Clipper Concept was unveiled. It was a sport MPV using the Volkswagen MQB modular platform underpinning the Volkswagen Golf and third-generation Audi TT also revealed in 2014.
It also featured a fully electric powertrain comprising of two 110 kW engines with one housed up front and one at the back. As a result, the car featured a 540 km range as well as four-wheel drive and fully independent wheels.