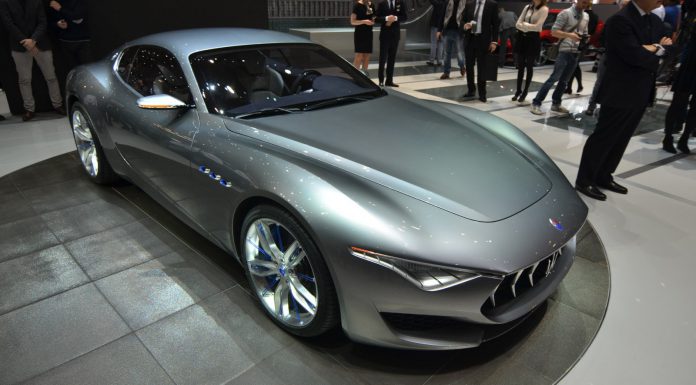 A selection of new details about the upcoming Maserati Alfieri sports car have emerged with confirmation that it will sit alongside the GranTurismo in the Italian firm's model range.
While speaking with AutoGuide at the Canadian International Auto Show, Maserati chief marketing officer Saad Chehab revealed that the Alfieri could launch next year. Whenever it does launch, Chehab confirmed that it will come after the Maserati Levante SUV's launch and after it has saturated the automotive media.
Chehab went on to announce that the Alfieri will join the GranTurismo and is likely to be priced similarly. Whereas the GranTurismo provides more of a luxurious GT driving experience however, the Alfieri will be significantly "more performance oriented". Helping to ensure that is the case will be the Alfieri's slim overall weight compared to the GranTurismo. The lower weight will be achieved thanks to the car's smaller size as well as its heavy used of lightweight materials although Chehab failed to confirm if carbon fibre and/or aluminium will be used extensively.
Power for the Maserati Alfieri is likely to come from the twin-turbocharged 3.0-litre six-cylinder currently available in the Ghibli. In base specification, that engine could be tuned to put out about 410 hp while the range-topping Alfieri could deliver upwards of 520 hp with the same powerplant.
Finally, Chehab confirmed that when the production-spec Maserati Alfieri launches, it will look almost identical to the concept. As a matter of fact, he said that the concept's styling is 95 per cent production ready.
[Via AutoGuide]