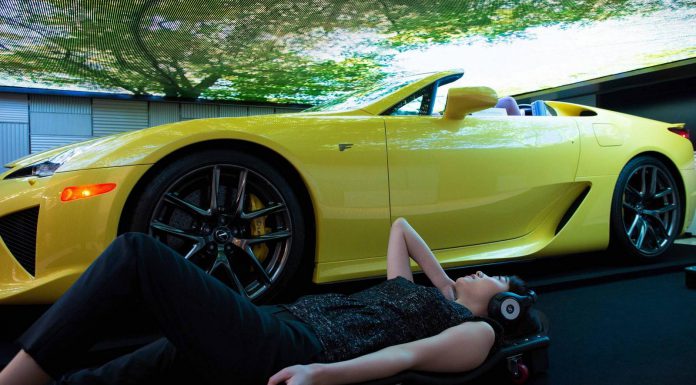 All 500 of the planned Lexus LFAs have been built, but it appears as though the Japanese automaker has more than one drop-top example of the V10 supercar to keep for itself. We knew it owned a white LFA Roadster, however it showcased a previously unseen yellow example at the recent Media Ambition Tokyo 2015.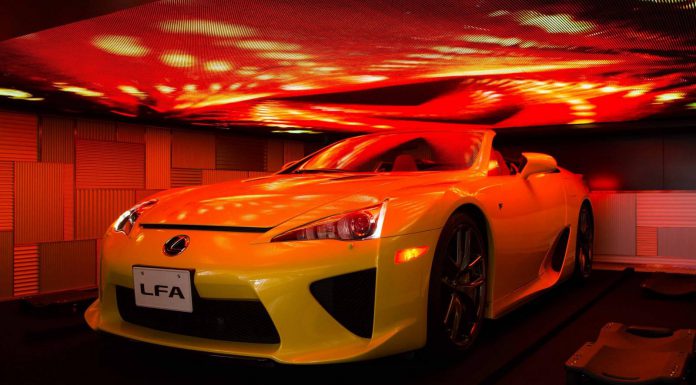 The yellow LFA was used in a special video and sound installation called "1,120" which is derived from the 1220 mm height of the LFA. As visitors sit in the car, a screen above them shows a series of locations passing by, giving them the illusion they are travelling down a road.
This unique yellow Lexus LFA Roadster may be busy giving Media Ambition Tokyo attendees a virtual supercar experience, but we'd love to see it out at a future auto show or even driving in the hands of Lexus employees.