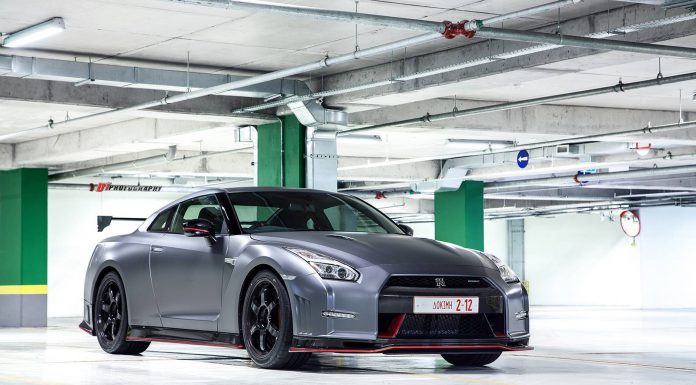 The GTspirit Supercar Owners Club is happy to present our newest member, Ruslan Aliev and his eye-catching matte grey 2015 Nissan GT-R Nismo.
Aliev comes from a family rich in racing history with his Dad for example, owning no less than four Nissan Skyline R32 GT-Rs with one of them delivering almost 3000 hp. On the 3rd of February last year, Aliev headed to the New Nissan Cyprus outlet to place an order for a 2015 Nissan GT-R Black Edition but ended up opting for the faster GT-R Nismo variant. He thus became the first person to order a GT-R Nismo in Europe.
Exactly one year later on February 3, 2015, the Japanese sports car was delivered. This particular Nissan GT-R Nismo is also believed to have been the first delivered in the European Union and is right-hand drive.
As a reminder, the Nissan GT-R Nismo features the familiar 3.8-litre V6 VR38DETT engine, freshly uprated to 591 hp and 652 Nm of torque. To release the extra power, Nismo fit new high-flow, large diameter turbochargers, which come directly from GT3 racing. Nismo have also optimised the individual ignition timing control for each cylinder and upgraded fuel pump improve combustion.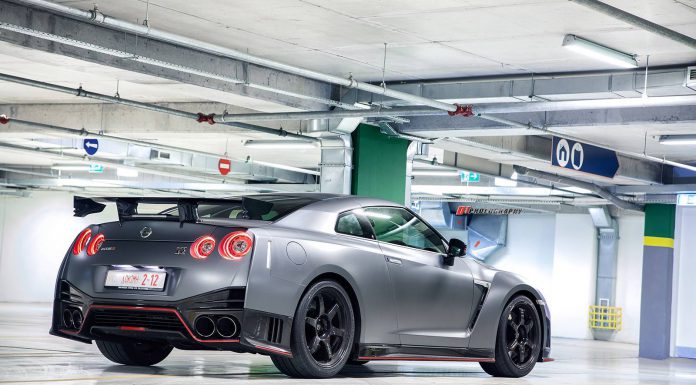 To get your supercar experience featured, send an email to [email protected] attaching your photos or videos (via Dropbox or WeTransfer) and the story. For those in need of photographers we can offer you some help with that as well, just contact us. Don't forget to apply for exclusive membership in the GTspirit Supercar Owners Club.