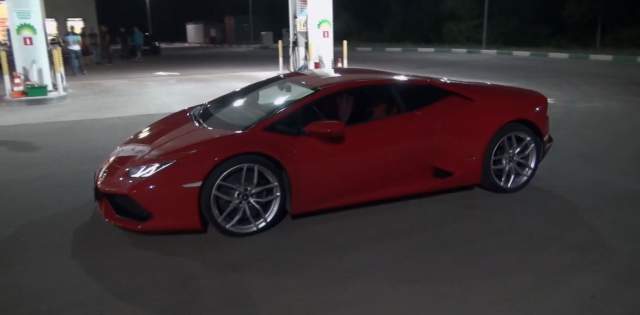 On paper, the Lamborghini Huracan is outmatched by its bigger brother, the Aventador, in all aspects. After all, its 5.2-litre V10 delivers 602 hp compared to the 692 hp provided by the Aventador's 6.0-litre V12. Despite the power deficit, the seven-speed dual-clutch 'box of the Huracan means it can accelerate off the line at almost the exact same rate as the more powerful Lamborghini Aventador. How does the Huracan fare against an even more powerful advisory like an 850 hp Mercedes-Benz E63 AMG however?
[youtube]https://www.youtube.com/watch?v=lEcA546ZJxI[/youtube]
Well the following video shows those two pitted against each other in a number of rolling drag races and while the Huracan has significantly less power, it puts up a good fight against this Renntech tuned Mercedes-Benz!