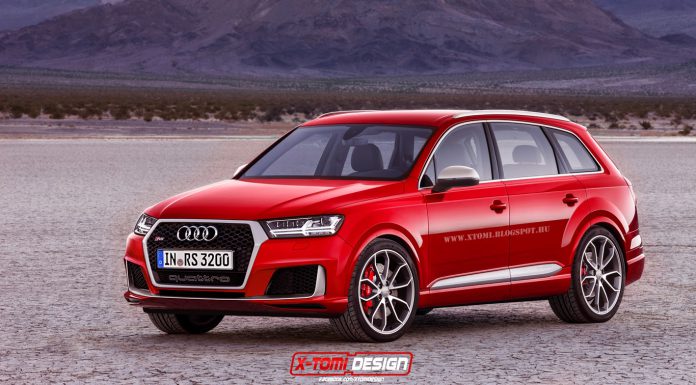 It has been confirmed that an Audi RS Q7 variant is being developed by the German firm based around the latest-generation Q7 SUV.
The 2015 Audi Q7 was unveiled at the Detroit Motor Show 2015 last month with a number of new advanced technologies and significantly less weight. We also know that a plug-in hybrid variant will be offered down the road but it is the Audi RS Q7 which will inevitably top out the range.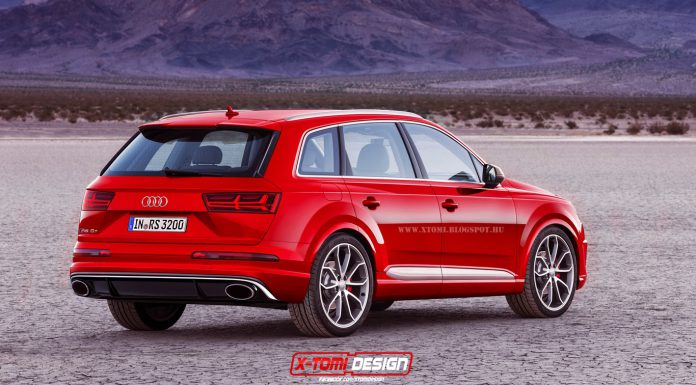 Details about the high-performance derivative remain scarce but Top Gear believes that it could in fact use a turbocharged diesel engine. That is far from confirmed however with a petrol engine also in the running if the German marque wants the RS Q7 to directly rival the BMW X5 M and Mercedes-Benz GL63 AMG with their twin-turbocharged petrol V8s.
Audi already has a twin-turbo V8 in its arsenal with the Audi RS6 which delivers 560 hp so the RS Q7 could simply borrow that powerplant.
Beyond the engine, we can expect to see the RS Q7 adopt a lower ride height with a plethora of other modifications to the suspension and braking systems also likely. As with all new Audi models, extensive testing will be carried out at Germany's famous Nurburgring.
As it stands, the new Audi Q7 is offered with a variety of engines, including a 272 hp 3.0 TDI which is capable of a 0-100 km/h sprint of 6.3 seconds. A 3.0 litre TFSI is also available with 333 hp and a 0-100 km/h time of 6.1 seconds. Another engine option is the 2.0 TFSI with 252 hp and 370 Nm of torque.
[Via Top Gear, Rendering via X-Tomi Design]