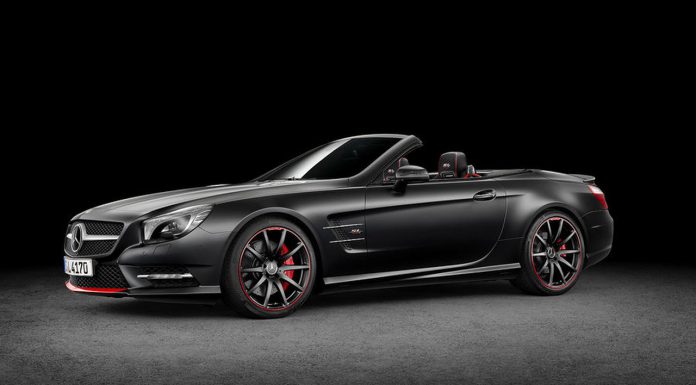 Sixty years ago, Stirling Moss won the famous Mille Miglia with his navigator Denis Jenkinson in the famous Mercedes-Benz 300 SLR. At the same race, a 300 SL racing number 417 won in its class. To commemorate the anniversary of the two victories, the German marque has introduced a special edition of the SL officially dubbed the 2015 Mercedes-Benz SL 417 Mille Miglia.
The Mercedes-Benz SL 417 Mille Miglia will debut at the Geneva Motor Show 2015 early next month and has been appointed with a number of aesthetic changes over standard SL models. First and foremost, the SL 417 Mille Miglia special edition will come standard with matte black 19-inch wheels at the front and 20-inch shoes at the rear.
Additionally, a subtle yet eye-catching carbon fibre bootlid lip spoiler has been installed alongside matte red elements on the front and rear bumpers.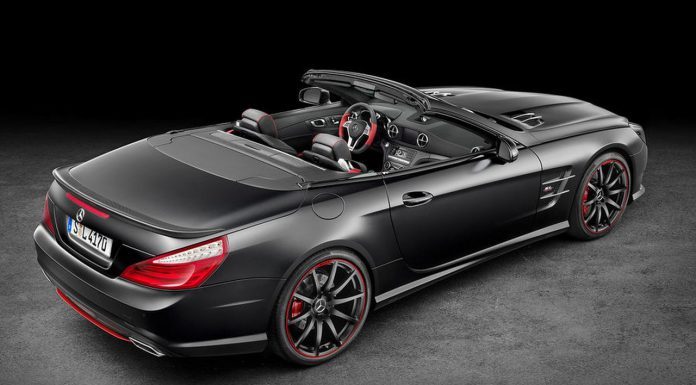 From a mechanical standpoint, the car is available in Mercedes-Benz SL400 and SL500 variations. With that in mind, the twin-turbocharged V6 engine of the Mercedes-Benz SL400 417 Mille Miglia delivers 333 hp while the twin-turbo V8 of the SL500 is good for 455 hp. Other key features are the Active Body Control system (optional) and adaptive dampers.
The package adds 14,000 euros to the sticker price of a Mercedes-Benz SL400 in Germany and 12,800 euros for the SL500.