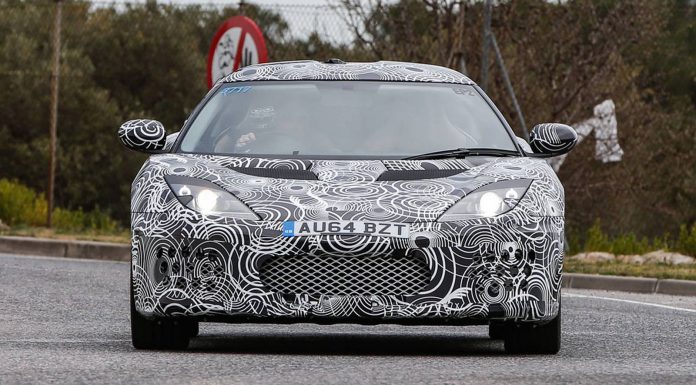 A plethora of 2016 Lotus Evora facelift spy shots have emerged of the car testing ahead of its world debut at the Geneva Motor Show 2015 in a couple of weeks. While the updates to the facelifted Evora won't be revolutionary, a selection of styling changes will be adopted alongside subtle mechanical changes.
While the following test mule features camouflage across the entire body, a number of visual changes are apparent. First and foremost, the facelifted Lotus Evora will adopt a brand new front bumper with a redesigned front grille and tweaked air intakes. Additionally, it is speculated that the new bumper will incorporate LED daytime running lights.
At the rear, the 2016 Lotus Evora will be installed with a new set of taillights, a different rear wing and central brake light as well as a much bolder and more aggressive diffuser. In the cabin, a selection of minor changes are pinned to feature on the facelifted 2016 Lotus Evora.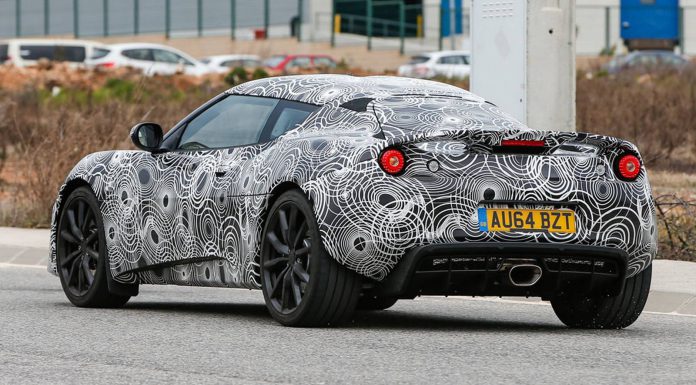 From a mechanical standpoint, the new Evora could also adopt some changes from the current model. With that in mind, reports suggest the new Evora will make use of additional power from its Toyota-sourced 3.5-litre V6 engine with a selection of weight saving measures also pinned to be adopted.