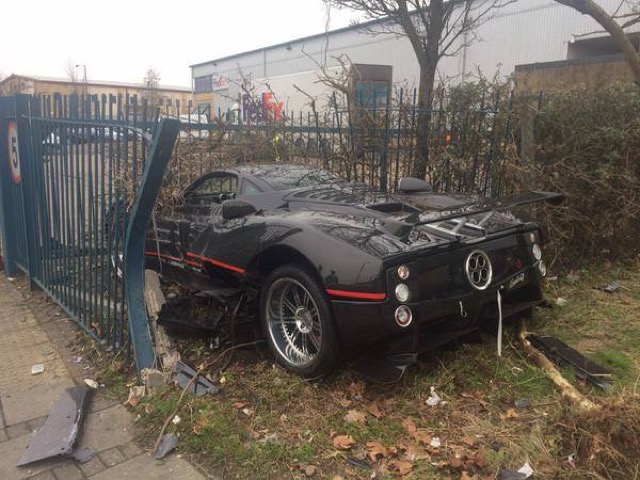 A unique Pagani Zonda GJ crashed today in the UK. The accident is believed to have happened just outside London and, from the information we have already gleaned, was caused when the driver lost control of the car.
The car has been for sale for quite a long period of time, first with British dealer Joe Macari, then with Cologne-based dealer Amian Cars. It had also been through Bonham's auction lot at the 2012 Brooklands sale where it failed to sell. It isn't clear if the car had already traded hands before the accident.
The car was originally delivered as a Pagani Zonda S, chassis number 76046, to a Scottish customer. It was damaged in an accident back in 2009 before having a complete rebuild by the factory and redesignated as the Pagani Zonda GJ. As such, it was one of the very first Pagani Zonda special edition rebuilds.
The redesigned Pagani Zonda GJ got two front splitters, side skirts and mirrors from the Cinque while the rear received Zonda Tricolore air ducts, wing and diffusers. The top and bottom sections of the Zonda GJ were repainted black with the bonnet, engine cover and doors left in matt carbon fibre. Inside, this car had a Zonda F dashboard installed.
The rebuild cost the original owner £326,820 including taxes on top of the car's original purchase price of €£339,400. As you have probably gathered from the above story, this car has had a particularly difficult life. It will be interesting to see whether the Pagani Zonda GJ gets reinvented with the current Pagani Zonda 760 kit.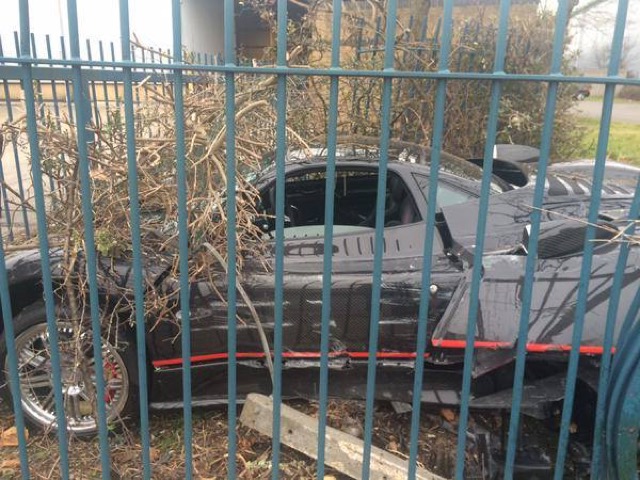 This particle Pagani Zonda crash isn't the first of the week either. Over the weekend we brought you news of another Pagani Zonda crash which happened in Dubai on Saturday. Hopefully we don't see another Pagani Zonda crash for quite some time. If you have any further details on the circumstances surrounding this accident we would like to hear from you.