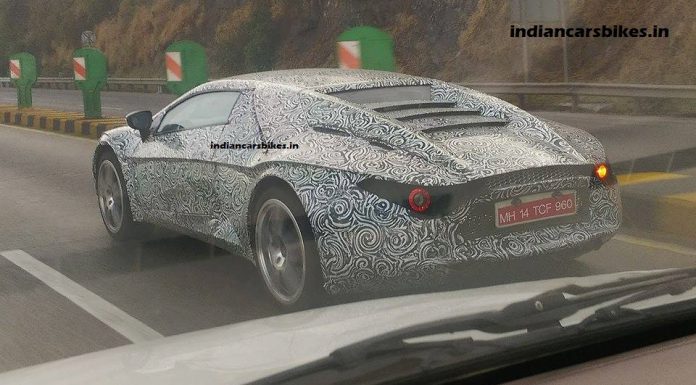 Way back at the start of 2012, renderings were released of India's very first supercar, the DC Avanti. In the three years since, very little has been heard about the car until now. Spyshots have just emerged of a DC Avanti prototype spied testing on the roads of India under heavy camouflage.
It is claimed that 450 people have pre-ordered the DC Avanti and that 300 of them are from overseas with the remaining 150 being Indian locals. Deliveries of the DC Avanti could commence as soon as next month.
According to the head of DC Design, Dipip Chhabria, the main reason for the delay in the Avanti hitting the streets as been the difficulties in sourcing the 2.0-litre turbocharged petrol four-cylinder engines from RenaultSport. A deal has reportedly been inked for the French manufacturer to supply engines to DC Design with the 2.0-litre turbo pinned to deliver around 260 hp. When mated to a dual-clutch six-speed transmission, the DC Avanti will reportedly hit 100 km/h in the seven second range.
[Via Indian Cars Bikes]