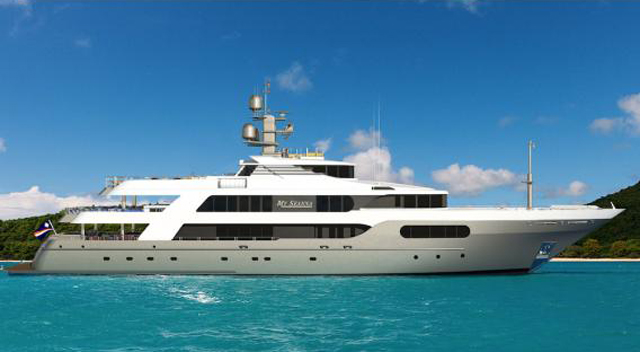 What happens if you own an exceptionally luxurious superyacht but are yearning for more? Well if you have the money (which a superyacht owner does), you head to expect ship builders like the Rybovich Shipyard in Florida to extensive modify and upgrade the vessel into a true world-class home for the seas.
The following yacht started out life as Newvida and measured 48 metres. However, it received a 7.6 metre extension and was renamed My Seanna. The design of the new boat was completed with naval architect Patrick Dupuis from Murray & Associates and the transformation took 17 months.
Beyond the extensive, the owner insisted that a new beach club area needed to be added to the extended stern area. Additionally, My Senna was installed with a touch-and-go helipad as well as silver metallic paint for the hull and mast sections.
As the gallery shows, the transformation has really turned My Seanna into a world-class yacht and amazingly, it is available for charter in the Caribbean.
[Via Super Yacht Times]