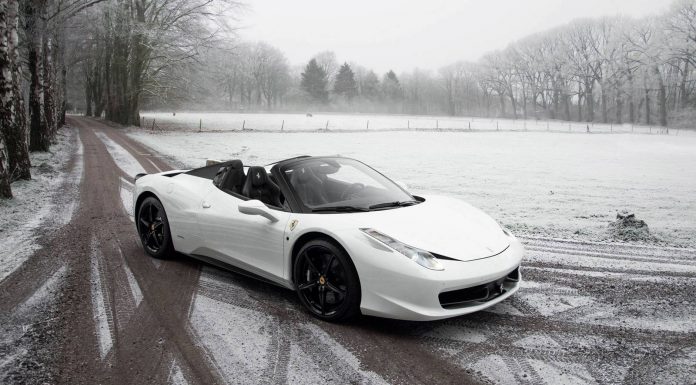 White could well be the most underrated colour/shade for a supercar. While it certainly isn't as flashy or as bold as many other bright colours commonly adorning exotic cars, there is a pureness and subtly about white which looks good on almost any car. This particular Ferrari 458 Spider is finished in white and when pictured in the snow, it looks mighty fine.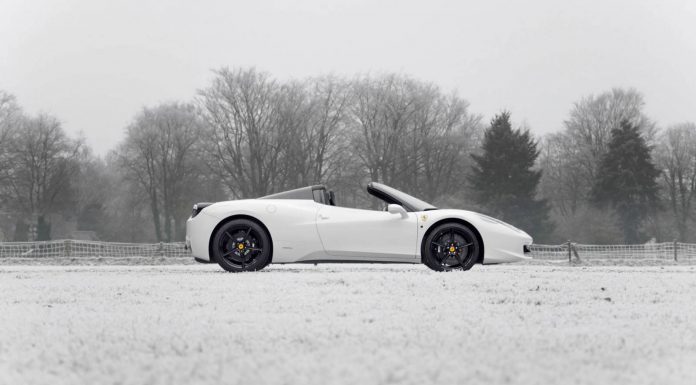 Beyond the white paint, this Ferrari 458 Spider features matte black on the buttresses alongside a set of black wheels. Elsewhere, the taillights have been heavily tinted while part of the rear fascia is also gloss black.
As if you didn't already know, the Ferrari 458 Spider utilises a 4.5-litre V8 engine delivering 570 hp and helping to send it to 100 km/h in 3.4 seconds.