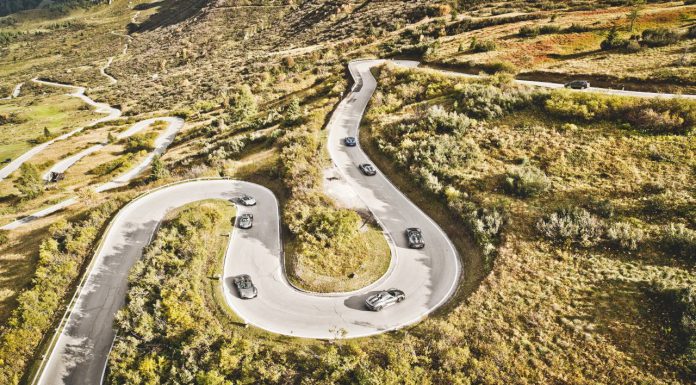 The Porsche 918 Spyder is arguably the most important model from the German marque released this decade. Utilising an advanced hybrid powertrain to deliver as much power as possible while still keeping fuel consumption and emissions figures low, the 918 Spyder is quite possibly leading the way in the future of high-performance motoring.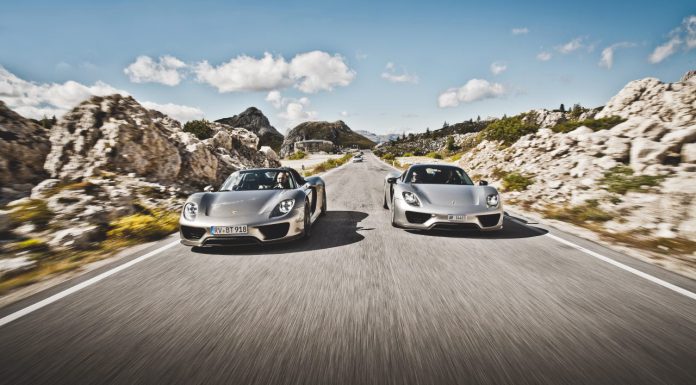 A special book for the German hybrid hypercar is available and is dubbed 'The Porsche 918 Spyder: A super sports car with every fibre of its being' and the following images of a selection of 918 come courtesy of that book.
Under the hood, the Porsche 918 Spyder uses a mid-mounted 4.6-litre V8 engine producing 608 hp independently – the highest specific power of any naturally aspirated Porsche engine. The V8 is then supplemented by a further two electric motors mounted on each axle. The electric motors can either drive the wheels independently or work together with the engine to boost performance. Each motor produces enough power to boost the total figure to an amazing 887 hp. A seven-speed Porsche Doppelkupplung (PDK) controls power delivery to the rear wheels.