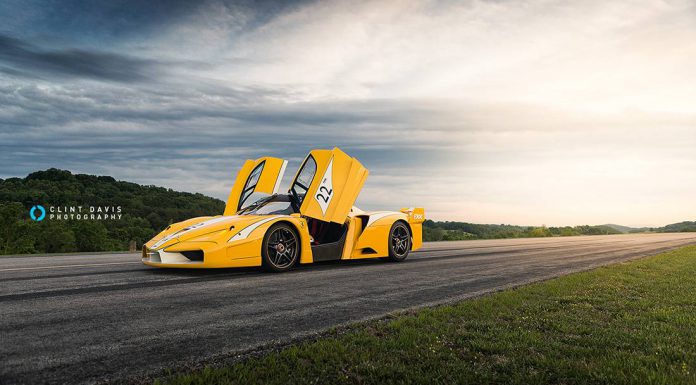 Ferrari-dedicated magazine Forza recently made the trip out to Greeneville, Tennessee to see one of the most eccentric Ferrari collections in the United States. As if a garage full of prancing horses wasn't uncommon enough, Phil Bachman's collection is almost entirely yellow, and many are the final production car in their respective series.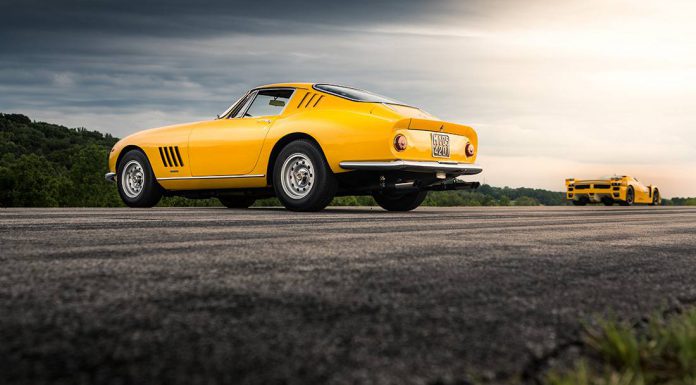 Bachman, a Tennessee businessman, has an unknown amount of Ferraris, and has never sold one of his cars. It all started in 1984 with a 308 GTS Quattrovalvole, and has since expanded into an Enzo, an FXX, an F40, a 288 GTO, a 430 Scuderia and Scuderia Spider 16M, a 512 BBi Boxer, a 512M and countless others.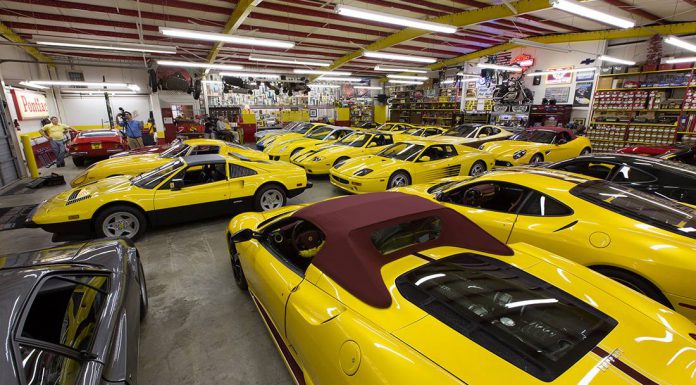 In addition to being vast, Bachman's collection is rather unique. He's a good friend of Maranello, and as you can tell from Clint Davis' photos for Forza Magazine, many of his cars feature standalone options. His Enzo's lower body isn't painted black like on other Enzos, but Giallo Modena, matching the body. Additionally, there's a running theme of burgundy interiors and softops combined with Bachman's signature yellow body color.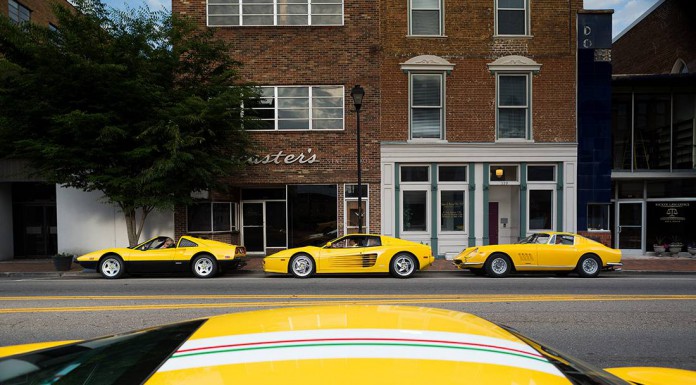 Best of all, Bachman doesn't flaunt his collection. He says he's only driven a Ferrari up Main Street in his small hometown a handful of times, as he doesn't want to show off in his own backyard. But for Tennesse's Ferrari aficionados, he can be seen with parts of his collection at Concours shows all over America.
Photos by Clint Davis for Forza Magazine.