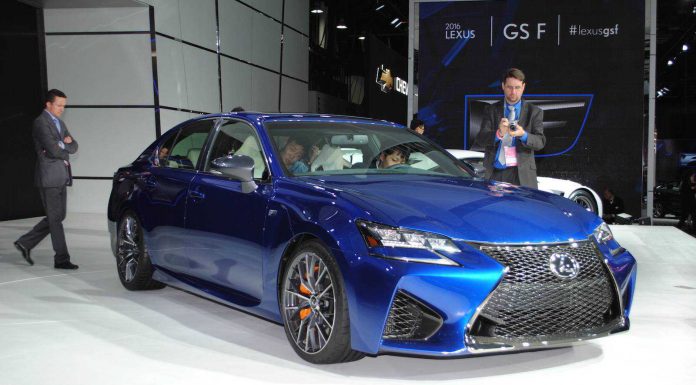 The 2015 Lexus GS F is currently celebrating its world debut at the ongoing Detroit Motor Show 2015. Created as Lexus's answer to the BMW M5, the GS F certainly has a lot to live up to. Intrigued, we headed to the Lexus display to see it in person.
Starting with the engine, it is the same naturally-aspirated 5.0-litre V8 from the RC F but tuned to deliver 467 hp at 7100 rpm and 527 Nm of torque between 4800 and 5600 rpm. While Lexus has yet to reveal performance specifications for the 2015 GS F, it should hit 100 km/h from a standstill in around the four and a half second mark.
Interestingly, the Lexus GS F delivers significantly less power than the 552 hp strong BMW M5 but importantly, the GS F weighs about 130 kg less coming in at a total 1830 kg kerb weight making it easily the lightest car in its market. The aforementioned 5.0-litre V8 is mated to an eight-speed automatic transmission complete with a manual shift function.
Additionally, the firm's torque vectoring differential which debuted in the RC F comes standard in the new 2051 GS F. It has three different modes. These are standard for a smooth combination of agility and firmness, Slalom which improves steering response and handling as well as Track which is focused specifically on race track driving.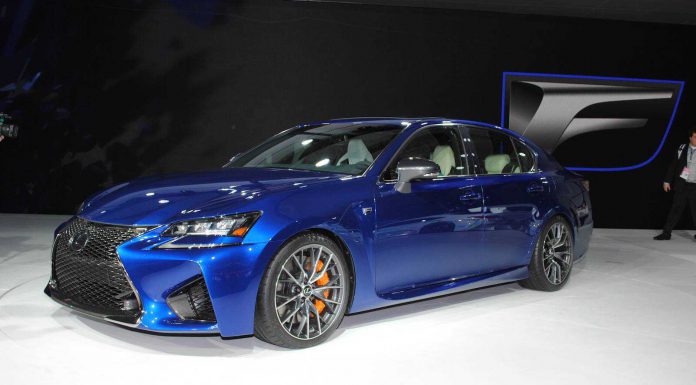 For more from the Detroit Motor Show 2015, be sure to bookmark our dedicated news channel. For more about the 2015 Lexus GS F, check out our previous article!