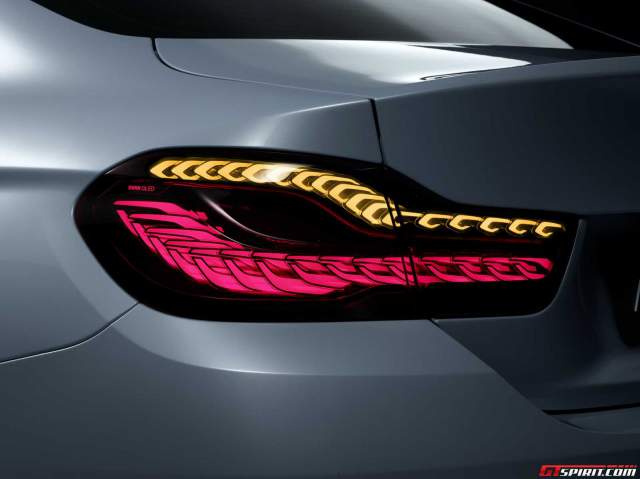 On the back of the BMW M4 Iconic Lights Concept being unveiled at CES 2015, the BMW M division has confirmed that it will bring OLED technology to a new production model in the near future.
While BMW M failed to announce if the OLED tech will find its way into the taillights or the headlights, the M4 Iconic Lights Concept used advanced OLED taillights complete with a unique design and a selection of eye-catching functions.
BMW M4 Iconic Lights Concept

Additionally, it remains unclear what new BMW M product will debut such technology but the only new M car believed to be in development and launching soon is the 2016 BMW M2. It will reportedly debut at the Frankfurt Motor Show 2015 and could consequently be the model in question.
Beyond the possibility of feature OLED technology, the BMW M2 will reportedly sit between the existing M235i and the M4 Coupe. All up, it should deliver around 370 hp and come fitted with either a six-speed manual transmission or alternatively, a seven-speed dual-clutch gearbox.