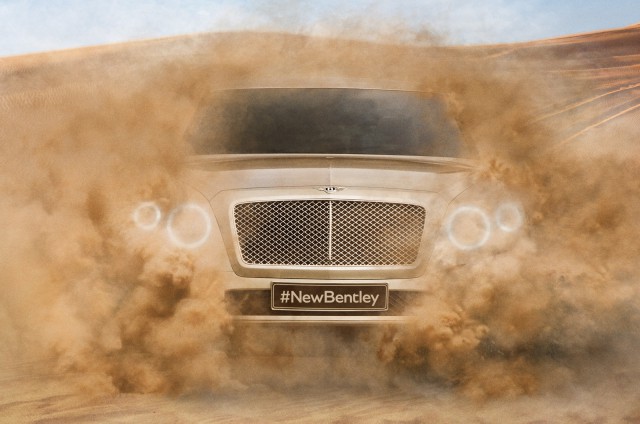 While Bentley has yet to reveal its production-ready ultra-luxurious SUV, the British company has confirmed that it has received interest from about 4000 potential buyers for the car.
The new Bentley SUV will be a pivotally important car for Bentley as it aims to hit 15000 annual sales by 2018 and then 20,000 sales by the time 2020 comes around. According to Bentley head Wolfgang Durheimer himself, "The Bentley SUV will be the most exclusive, most luxurious and most expensive SUV in the world. The level of luxury will be extraordinary."
According to recent reports, the Bentley SUV could be dubbed the Bentayga which refers to a rock formation on Gran Canaria in the Canary Islands.
Both V8 and W12 variants of the Bentley SUV will be offered with a plug-in hybrid version of the V8 to be made available a year after the car launches. There is also a possibility that a diesel driven derivative could be offered but a final decision on that won't come before the end of this year. If a diesel is given the go ahead, the Bentley SUV will make use of Audi's 4.2-litre V8 TDI also set to be used by the next-generation Porsche Cayenne.
While the Bentley SUV V8 plug-in hybrid will likely come at a premium over the other models, it is anticipated to be the best-selling version. As a matter of fact, during recent market research, Bentley discovered that almost 30 per cent of interested buyers would opt for a hybrid version.
[Via Bloomberg]