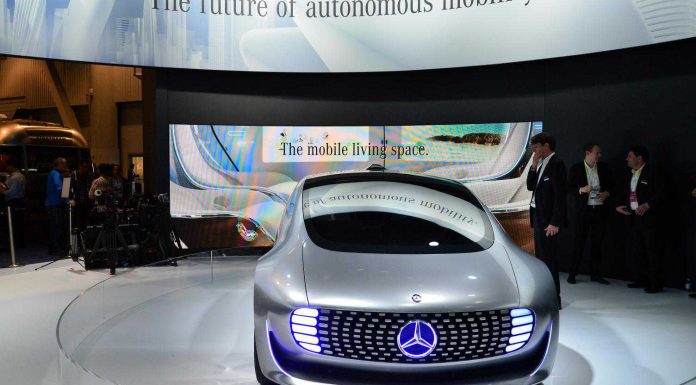 The four biggest German luxury automakers turned out in force at CES 2015 with Volkswagen, Audi, BMW and Mercedes-Benz debuting a number of new technologies at the annual Consumer Electronics Show in Las Vegas.
Starting with Volkswagen, it introduced the VW Golf R Touch Concept featuring a number of interior enhancements over the production-spec VW Golf R.
Inside, the Volkswagen Golf R Touch features a large 12.8-inch high-resolution touchscreen display mounted in the centre console and used to operate the multimedia system. Beneath this screen is a small 8.0-inch display which provides haptic feedback and includes controls for the air conditions, vehicle settings and ancillary features. Additionally, Volkswagen brought along its latest infotainment system to CES 2015 alongside an intelligent charge system for the electric e-Golf.
As for Audi, it brought along the latest developments to its piloted driving development with the introduction of the central driver assistance controller. Elsewhere, Audi brought along its advanced matrix LED headlights and laser highbeam systems while also debuting numerous new elements from the latest-generation Audi Q7 including its 3D stereo system.
BMW debuted a new advanced charging system at CES 2015 alongside two new systems potentially debuting in the next-generation BMW 7-Series. The first is the latest to the iDrive system while the second is the TouchCommand rear seat control system.
Mercedes-Benz debuted the advanced Mercedes-Benz F015 Luxury in Motion Concept at CES 2015.
In other areas of the show we came across the Mitsubishi Electric Emirai2 Concept Car. A tech demo that displays what technology the Japanese company has to offer to (smaller) car manufacturers.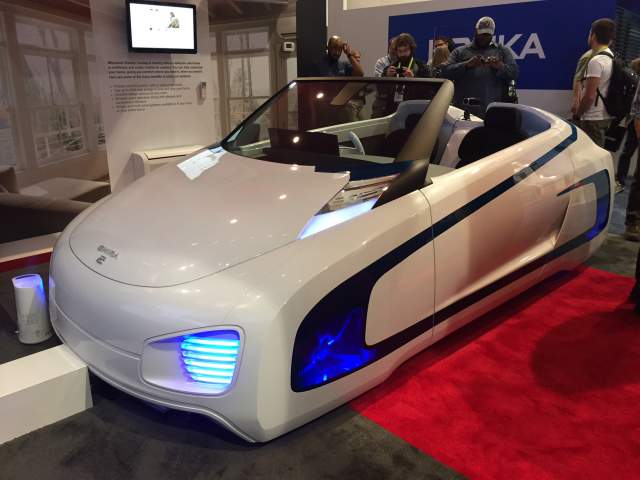 At the Nvidia stand all-American supercar maker Renovo presented its all-electric 500hp supercar dubbed the Renovo Coupe.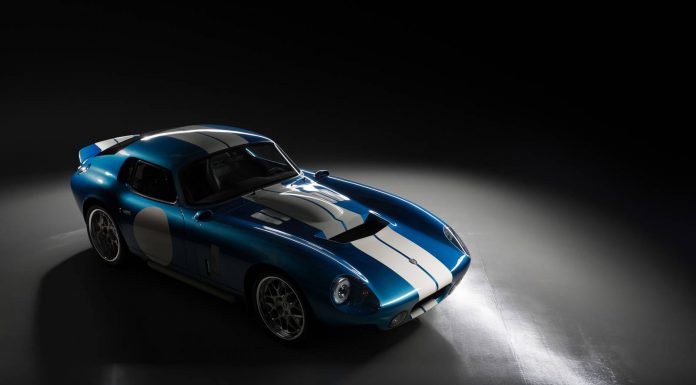 For more CES 2015 news and updates please visit our CES 2015 News Channel!