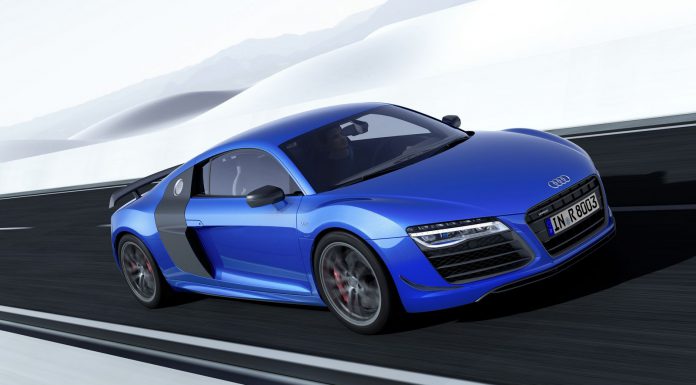 Audi has introduced a plethora of new important technologies at CES 2015 with particular focus on the German firm's piloted driving systems, newly designed controls for the Audi TT and updated Q7 as well as innovations to the firm's LED headlights and laser highbeams.
One of the key new pieces of technology introduced at CES 2015 by Audi as part of its continued piloted driving development is the central driver assistance controller (zFAS). This system process information gathered by a selection of sensors to generate a detailed impressive of the vehicle's surroundings. The Audi connect online connection will then send this data to a Cloud-based IT backend where the data will be processed before being transmitted back to the car. What this means is that the car is continually learning and expanding its intelligence.
Also at CES 2015, Audi is displaying its matrix LED headlights which provide excellent illumination across the road. As for the German firm's laser highbeam system available in the R8 LMX edition, it features a range of over 500 feet and for CES 2015, Audi has introduced its construction area lighting system which sees two bright light stripes projected onto the road to visualize the width of the vehicle.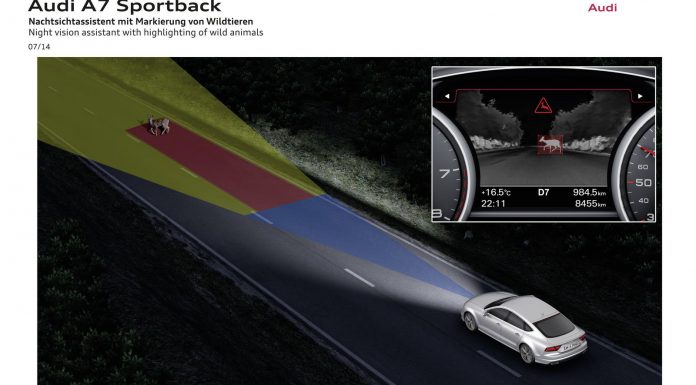 Advancements to the controls and displays found in the latest-generation Audi TT and Q7 can also be found at CES 2015. In the Q7, there are four different systems available to control the infotainment systems. These are the traditional push-turn knob, the multifunction steering wheel, natural voice operation and a touchpad which accepts multi-finger gestures.
Also at CES 2015, Audi is displaying an innovation found in the Q7's infotainment system which makes pairing of a smartphone significantly easier. Elsewhere, the luxury offroaders 3D sound system is being showcased for the very first time. The Bang & Olufsen Advanced Sound System as it's officially called includes 23 speakers alongside a 250 mm subwoofer complemented with a 1920 watt amplifier. A Bose Surround Sound system is also available with 20 speakers included four speakers located high up in the car to generate a so-called "third dimension" of sound hence the 3D name.